Jennifer Martin is a partner of Stoel Rives LLP practicing in the Energy Group, and co-chair of the firm's  energy team.  She represents energy clients in the negotiation of development-related agreements and advises on regulatory compliance related to deal structuring and implementation.  In particular, clients rely on Jennifer for her extensive experience with matters involving many aspects of developing, selling, or acquiring renewable assets, including negotiation and diligence of power purchase and sale agreements, interconnection and transmission arrangements and fuel supply agreements.  Jennifer's experience also extends to corporate renewable transactions, including advising on structuring such transactions under various regulatory regimes and negotiating different types of retail supply arrangements to implement corporate sustainability goals.  In this regard, Jennifer has advised clients on virtual power purchase agreements, direct access supply agreements, green energy tariff transactions and purchases from and investments in renewable energy projects.  Her clients include owners, investors, developers, and corporate buyers.
Before joining Stoel Rives, Jennifer was a judicial clerk, Minnesota Supreme Court (1999-2000); summer associate at Stoel Rives (1998); research assistant, Professor David Baldus, University of Iowa College of Law (1997-1999); and clerk, Circuit Court of Cook County (1993)"
Dany St-Pierre is the Founder and President of Cleantech Expansion, advising CEOs, investors, and entrepreneurs considering an increased presence in the renewable energy sector. Strategic Marketing, International Sales, Business Development, and Mergers & Acquisitions experience with global publicly-traded transportation and energy manufacturing companies including Bombardier Inc., Siemens AG, Alstom, and Nordex. Conducted business in more than 30 countries.
Dany is a Member of the Board of Boralex, Inc. [BLX.TO], a Canadian developer and operator of renewable energy power plants. Her interests and contributions are focused on governance, strategic planning, working across diverse cultural environments, enterprise risk, consensus-building, teamwork, new product introduction, and new market entry.
Dany is also a registered member of the National Association of Corporate Directors (USA) and the Women Corporate Directors Foundation (Global).
Additionally she volunteers as a business mentor with the Clean Energy Trust and Matter/Chicago Innovation Mentors helping renewable energy start-up entrepreneurs prepare their business plans and investor pitches. Citizen of the US and Canada."
Suzanne Tegen manages the Wind and Water Deployment group at the National Renewable Energy Laboratory, where she has been for 13 years. She has her Ph.D. in Energy Policy and is a policy analyst by training and researches wind power issues, such as radar, wildlife, grid integration, and public engagement. She estimates economic impacts (including jobs) from renewable energy resources using NREL's Jobs and Economic Development Impacts (JEDI) models and has written on economic impacts from distributed wind, utility-scale wind, offshore wind, as well as hydropower and marine energy projects. Suzanne also conducts research on the wind and water power domestic workforces and what it will take to get to a robust renewable energy future. She has provided testimony for the Colorado Public Utilities Commission, worked with the National Academy of Sciences, and won the Clean Energy Education and Empowerment Mid-Career Award from the Clean Energy Ministerial. Before joining NREL in 2004, Suzanne worked for the Center for Resource Solutions in San Francisco, and for the U.S. Antarctic Program at South Pole and McMurdo Stations. Suzanne began serving on the WoWE Steering Committee in 2006 and is honored to be on the WRISE Board today.
Abby Arnold is the Executive Director of the American Wind Wildlife Institute and is Principal at Kearns & West. Abby is known for designing collaborative processes that bring diverse stakeholders together, elevate the best available science into decision-making processes, and produce solutions to address risk of wind energy to wildlife. AWWI's 23 wind companies and 10 national science and conservation organizations provide the leadership to build wind power sustainably now and for generations to come. As Principal at the Washington DC-based firm of Kearns & West, Abby has been lead facilitator and strategic advisor for the National Wind Coordinating Collaborative, the Department of the Interior's Wind Turbine Guidelines Federal Advisory Committee, and many other regional and national public/private collaborations. Abby holds a Master's in Public Administration from Harvard's Kennedy School of Government and a B.A. in Environmental Planning and Politics from UC Santa Cruz.
Karen Conover is a Vice President of DNV GL, a global risk management company with multiple wind energy advisory and certification offices in the Americas, Europe, and Asia. She founded and served as CEO of Global Energy Concepts (GEC), a leading consulting company that specialized in the analysis, design, evaluation, testing, and management of wind energy systems and projects, prior to its acquisition by DNV in 2008. Karen has been working in the wind industry for more than 25 years and she has been a member of the AWEA Board of Directors since 1997. She is a Past President of the AWEA Board, has served as Chair of WINDPOWER, and is the current Chair of the Membership and Awards Committees. She holds an M.S. in Energy Systems Engineering from the University of Arizona and a B.S. in Mechanical Engineering and Material Science from Duke University.
Lisa Daniels, Executive Director and founder of Windustry, specializes in market development, advocacy and outreach for community and distributed renewable energy. Lisa leads Windustry in contracts with the U.S. Dept of Energy and worked for more than a decade as a partner with National Renewable Energy Laboratory on the Wind Powering America initiative. Nationally, Lisa served on the American Wind Energy Association (AWEA) Community Wind Steering Committee and on the National Wind Coordinating Collaborative. Lisa was recognized in 2004, 2005 and Windustry in 2012 by the US Dept of Energy Wind program, for demonstrating leadership and creativity in wind outreach work. Lisa holds a Bachelor of Science degree from Bentley College, (now University). In her community, Lisa is on the Board of EnerChange, and was recently re-appointed to the Minneapolis Citizens Environmental Advisory Commission. She loves to kayak and Nordic ski, and raises money for the environment and sustainability by bicycling 300 miles over 5 days for Climate Ride, with her family.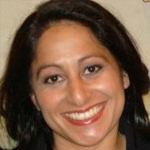 Raheleh Folkerts is the Director of Marketing and Communications for Renewable Energy Systems Americas Inc. (RES) bringing more than 15 years of experience in corporate and non-profit marketing, communications, public relations, and event planning.
Raheleh's primary focus is to continually increase thought leadership eminence, client engagement, and brand awareness to help drive business results for RES in the Americas. She develops and implements the strategic marketing and communications plans to achieve RES' corporate objectives.
In her previous position at RES, Raheleh leveraged her sales acumen as a business development manager where she worked on proposal responses and provided competitor and client analysis for RES' third-party construction business. Prior to working at RES, she worked for a publishing group and teacher's organization in Texas.
Raheleh has a BA in English from Wheaton College in Massachusetts.
Trudy Forsyth is the managing director of Wind Advisors Team, a virtual consulting company that specializes in distributed and small wind technology, standards, global markets and policies. For 18 years Trudy was the program leader of the National Renewable Energy Laboratory's (NREL's) distributed wind turbine program, including facilitating U.S. manufacturers to design and test new small wind turbines, co-leading the development of international standards, and developing communications products for distributed wind turbine education. She helped to develop industry strategies on behalf of the U.S. Department of Energy, the small wind industry, and a wide variety of stakeholders. One strategy was coordinating the development of an American small wind turbine standard, a U.S. certification body and manufacturers interested in showing their product quality through certification. This evolved into a global small wind turbine certification and labeling strategies.
Trudy has received recognition for her leadership in distributed wind and her community contributions, including WoWE (now WRISE)'s 2014 Woman of the Year Award, American Solar Energy Society's 2012 Woman in Solar Energy, NREL Outstanding Community/Professional Staff Award (2003), a Green Energy Economy Top 10 Women in Wind and Solar (2010), and an International Electrotechnical Commission 1906 award.
She holds a B.S. and M.S. in mechanical engineering from the University of Colorado-Denver.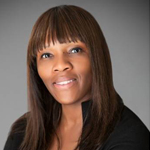 Elizabeth Kaiga is a Director within the Renewable Energy Practice at CohnReznick LLP, where she leads business development initiatives. She has over 15 years of energy industry experience that includes power utilities, oil & gas, and renewable energy. Elizabeth has developed and implemented innovative energy industry and client development growth strategies for national and global professional service firms. Prior to joining CohnReznick LLP, Elizabeth held similar positions within the Energy & Utilities Practice at ICF Consulting, Arthur Andersen LLP, and Marsh & McLennan.
Elizabeth is an advisory board member of the Maryland Clean Energy Center (MCEC), and also a leadership council for the American Council on Renewable Energy (ACORE). She is also on the Solar Power International Education Committee, that drives content for the largest solar power conference in the United States. As a strong supporter of diversity and inclusion initiatives, Elizabeth has been actively involved with Women of Renewable Inudstries and Sustainable Energy (WRISE, formerly WoWE) in various capacities and currently leads the Houston chapter. Elizabeth holds a Master of Arts Degree in Global Marketing from Emerson College in Boston, MA.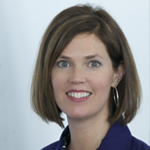 Michelle Montague serves as the Marketing Director for EnSync Energy Systems a company developing and providing innovative distributed energy resource (DER) systems and internet of energy (IOE) control platforms within in the energy storage arena. She is responsible for all aspects of marketing strategy and implementation at the parent company which targets the commercial, industrial and utility scale markets, and encompasses EnSync Energy subsidiaries in project development and finance.
Prior to EnSync Energy, Michelle founded Green Capulet Marketing & Communications as a consulting service to corporations and non-profits focused on sustainable energy. Michelle has over 20 years of experience in marketing, communications, public relations, public affairs, branding, event planning and business development for corporations and non-profits alike. A majority of her experience revolves around time in the North American wind power industry (primarily OEMs). However, she's always maintained a particular passion for energy efficiency, as well as green buildings, recycling and other sustainably-minded industries.
Both her work and personal life have been influenced by her international business experience, which she carries into the work she's engaged in with renewable energy, as well as a board member of WRISE. Michelle has served in several chair positions on non-profit committees and boards, but is most honored by her time on the National Board for the Women of Renewable Industries and Sustainable Energy.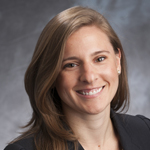 Liz Salerno serves as a Product and Marketing Strategy Manger for Siemens Energy Wind Power Americas as part of the Business Development team. In this role, Liz is responsible for forecasting of total market and market share for the region, while assessing market and customer drivers, developing business plans and driving regional product requirements into product development to maintain product competitiveness in the marketplace.
Prior to Siemens, Liz served as the Chief Economist and Vice President for Industry Data & Analysis for the American Wind Energy Association (AWEA) in Washington D.C. For more than eight years, Liz led AWEA's research agenda through statistical analysis, market assessment, and energy policy analysis while serving as the primary source for industry-wide statistics. She served as a wind industry expert for Congress, policymakers and media while advising industry leaders on market and policy opportunities.
Liz holds a master's degree in Public Policy from the George Washington University and bachelors in Economics from Boston University.