The WRISE Leadership Forum is an experience like no other.
Early bird registration for the 2017 Leadership Forum is open!

WRISE Leadership Forum
November 6-7, 2017 | Hyatt Regency Tamaya Resort Albuquerque, NM
Co-located with the AWEA Fall Symposium
The WRISE Leadership Forum is a unique experience, combining professional development with tools to advance renewable energy. Join professionals from across the country as we discuss current renewable energy trends and policy issues; all while gaining valuable tools to enhance your career and build your companies and organizations.
The Leadership Forum is also a great way to network with leaders from various sectors in renewable energy, like transmission, utilities, and development; all of which will be represented at this event.
Lead 2017 Leadership Forum Sponsors:
2017 Leadership Forum Planning Committee:
Priyanka Duvvuru, Stonepeak Infrastructure Partners (Co-Chair)
Leanne Russell-Fate, EDF Renewable Energy (Advisor Chair)
Liz Salerno, Siemens Gamesa (Co-Chair, WRISE Board)
Bessma Aljarbou, Qnovo
April Christensen, Invenergy
Carine Dumit, Tesla
Kory Fenton, Leeward
Mary Kate Francis, Altenex
Shannon Geiger, GE Renewable Energy
Jennifer Goodwillie, EDP Renewables
Tricia Hale, NextEra Energy
Becca Jaffe, Tesla
Elizabeth Lachowitzer, Thunderbird Advisors
Ryshelle McCadney, Pattern
Margaret Montanez, Vestas
Tricia Mosier, BGE
Kacie Peters, Alta Energy
Cari VanAmburg, EDP Renewables
WRISE Leadership Forum 2017 (Exact times subject to change)
Expanding Your Toolkit. Powering Our Future.
---
MONDAY, November 6, 2017

---
1:00 PM – Welcome
General Session: Co Chairs and Welcome Speaker
2:00 PM – Structured Networking and Small Group Sessions
4:00 PM – Optional Networking/Social Activity

6:00 – 8:30pm
Evening Welcome Reception
---
TUESDAY, November 7, 2017
---
7:30 AM – Registration Opens (light breakfast provided)
8:00 AM – Opening Remarks
8:15 AM – Structured Networking Session
9:15 AM – General Session: Industry Trends Panel
Cari VanAmburg, EDP Renewables – Moderator
Audrey Fogarty, Younicos
Katherine Gensler, SEIA
Joan Hutchinson, Lincoln Clean Energy
Vanessa Miler-Fels, Microsoft
10:30 AM – General Session: Keynote
Rose McKinney-James
11:45 AM – Networking Lunch
1:00 PM – Principles in Practice Sessions 1 and 2
– Cutting Edge Technology
– Virtual PPAs 101
– Making Renewable Energy Bipartisan
– Sustaining your Startup
– Key Skills for Leaders
– Career Energy: Transitions
– WRISE Open Feedback/Discussion
3:00 PM – Afternoon Networking Break and Snack
3:30 PM – General Session: Wise Women Panel and Q&A
4:30PM – Closing Session and Individual Reflections
2017 WRISE Leadership Forum Keynote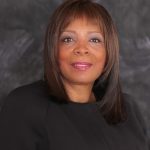 Rose McKinney-James
McKinney-James & Associates
Managing Principal
Rose McKinney-James is the former CEO for the Corporation for Solar Technology and Renewable Resources, (CSTRR) and a former Commissioner with the Nevada Public Service Commission, she also served as Nevada's first Director of the Department of Business and Industry. She is currently the Managing Principal of Energy Works LLC and McKinney-James & Associates. Her firms provide business-consulting services and advocacy in the areas of public affairs, energy policy, and economic and sustainable development. A registered lobbyist with the Nevada Legislature, Rose currently represents a range of public and private entities with interests in regulatory and energy policy.
McKinney-James serves on the Board of the Alliance to Save Energy, and the Energy Foundation. She is the Board Chair for the American Association for Blacks in Energy (AABE). In 2013 Rose was selected to serve as an Inaugural Ambassador for the C3E initiative supporting increased participation by women in the clean energy sector. Rose is the immediate past Chair of The Clean Energy Project and Chair of Nevada Partners, a nationally recognized workforce development agency.
A native of Detroit, Michigan, Ms. McKinney-James is a graduate of the Antioch School of Law in Washington D.C., and received her BA from Olivet College in Olivet, Michigan where she was honored with the Distinguished Alumna Award  in 2013. Ms. McKinney-James is married and the mother of two sons.
Full List of 2017 WRISE Leadership Forum Speakers TBA
Location
Hyatt Regency Tamaya Resort and Spa
1300 Tuyana Train
Santa Ana Pueblo, NM 87004
Hotel Room Block Rate
Note: we are partnering with AWEA's Fall Symposium and our room rate is a part of their Block – so plan to register online through AWEA's site as listed below or when calling the hotel reference the AWEA Fall Symposium
$160 for regular rooms (single and double occupancy)
plus applicable state and local taxes
($26 resort fee has been waived for AWEA Block)
Hotel Room Reservations
Click here to reserve your hotel room online
or call 1-505-867-1234
(Please advise the Reservation Agent that you are attending the AWEA Fall Symposium Event)
Hotel Room Block Deadline
A limited number of rooms are available at this rate and will be available while they remain or until October 16, 2017.  Once the rooms sell out or after October 16, the hotel may continue to accept reservations at the discounted rate if rooms are available however they may be at a higher rate.
Closest Airport
The Albuquerque International Sunport Airport (ABQ) is approximately 26 miles (30 minutes) from the resort.
The resort will provide shuttles at a discounted rate of $30 per person (each-way) during peak times of 11:00 am – 8:00 pm on Monday, November 6 and Tuesday, November 7 (as well as peak departure times for the Fall Symposium if you are staying through – of 12:00 pm – 9:00 pm on Thursday, November 9 and 5:00 am – 2:00 pm on Friday, November 10).
To arrange the discounted shuttle service, call Southwest Carriage at 505-766-5466.
A typical taxi fare is approximately $80 one-way.
Parking
Self-parking: Complimentary
Valet: Overnight parking $18 / Day parking $10
Ride and Room Shares
All event registrants will be added to the WRISE Member Center's Leadership Forum 2017 group – feel free to post requests for shared taxis, local ride shares, or room shares in that discussion space.
2017 WRISE Leadership Forum Lead Sponsors:
2017 WRISE Leadership Forum Full Conference Sponsor:
2017 WRISE Leadership Forum Welcome Reception Sponsor:

2017 WRISE Leadership Forum Lunch Sponsor:
2017 WRISE Leadership Forum Breakfast Sponsor:
2017 WRISE Leadership Forum Day 1 Networking and Snack Sponsor:
2017 WRISE Leadership Forum Day 2 Networking Sponsor:

2017 WRISE Leadership Forum Day 2 Afternoon Break Sponsor:

2017 WRISE Leadership Forum General Event Sponsor: