The WRISE Leadership Forum is an experience like no other.
2019 WRISE Leadership Forum Details
February 19-21, 2019 | Denver, Co
Kimpton Hotel Born
The WRISE Leadership Forum is a unique experience, combining professional development with tools to advance renewable energy. Join professionals from across the country as we discuss current renewable energy trends and policy issues; all while gaining valuable tools to enhance your career and build your companies and organizations.
The Leadership Forum is also a great way to network with leaders from various sectors in renewable energy, like transmission, utilities, and development; all of which will be represented at this event.
Lead Sponsor

2019 Leadership Forum Planning Committee:
Liz Salerno, Board Chair


Priyanka Duvvuru, Stonepeak Partners, Co-Chair
Mallory Lindgren, Westwood, Co-Chair
Sara Rafalson, EVgo, Co-Chair
April Christensen, Invenergy
Elle Deblieck, Geronimo Energy
Mary Kate Francis, Altenex
Noemi Gallardo, Sunrun
Lauren Glickman, RenewComm
Tricia Hale, NextEra Energy
Carrie Hughes-Cromwick, GE Renewable Energy
Rosalind Jackson, Vote Solar
Becca Jaffe, Tesla
Trupti Kalbag, sPower
Kathryn Klement, Phoventus
Becky Long, SEIA
Margaret Montanez, Vestas
Kacie Peters, Pivot Energy
Leanne Russell Fate, EDF Energy
Silvia Schuhmann, Vestas
Cari VanAmburg, EDP Renewables
Joyce Yao, Berkeley – Hass
Marketing Partners:
Please reach out to events[at]wrisenergy[dot]org if your organization is interested in being an event partner.
EARLY BIRD REGISTRATION IS OPEN

Key registration deadlines – register early and get the best prices!
Type
Early Bird
Regular
Onsite
by 1/11
by 2/15
or after 2/15
Non-member
$600
$675
$750
* WRISE General Member – ($35 level)
$600
$675
$750
* WRISE New Entrant, RE Professional, or Leadership Circle Member – ($75, $125, $500 levels)
$525
$600
$675
Academic/Non-Profit
$400
$440
$440
Volunteer
$250
$250
$250
WRISE Leadership Forum 2019 (Exact times and details subject to change)
The Future is Now
Stay tuned for detailed updates coming in the months ahead.
---
TUESDAY, February 19, 2019

---
12:30 PM – Registration Open, Lunch on your own
1:00 PM – General Session: Welcome Speaker
1:30 PM – Structured Networking and Small Group Sessions
2:45 PM – Snack Break
3:15 PM – Principles in Practice Breakout Sessions #1
4:15 PM – Long Break, Dinner on your own
5:15 PM – Evening Welcome Reception (heavy hors d'oeuvres)
7:30 PM – Live Taping of Watt it Takes Podcast
---
WEDNESDAY, February 20, 2019
---
7:30 AM – Registration Opens (breakfast provided)
8:00 AM – Opening Remarks
8:15 AM – General Session: Industry Trends Panel
9:15 AM – Structured Networking Session
10:15 AM – Morning Break
10:30 AM – Keynote
11:45 AM – Networking Lunch (lunch buffet provided)
1:00 PM – Principles in Practice Breakout Sessions #2
2:00 PM – Principles in Practice Breakout Sessions #3
3:00 PM – Afternoon Networking and Snack Break
3:30 PM – General Session: Wise Women Panel and Q&A
4:30 PM – Closing Session and Individual Reflections
5:00 PM – Evening Networking Reception (offsite – heavy hors d'oeuvres)
---
THURSDAY, February 21 2019
---
7:30 AM – breakfast on your own
8:00 AM – Noon
– Local Denver Energy Tour(s) — detailed options to be announced soon
– Onsite Workshop for WRISE Chapter Leaders
Noon – departures, lunch on your own unless provided as part of your tour
The Leadership Forum draws leaders from across the industry.
We're busy planning the 2019 agenda and will be announcing 2019 speakers in the coming months.
See last year's speakers below for reference.
2017 WRISE Leadership Forum Keynote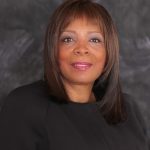 Rose McKinney-James
McKinney-James & Associates
Managing Principal
Rose McKinney-James is the former CEO for the Corporation for Solar Technology and Renewable Resources, (CSTRR) and a former Commissioner with the Nevada Public Service Commission, she also served as Nevada's first Director of the Department of Business and Industry. She is currently the Managing Principal of Energy Works LLC and McKinney-James & Associates. Her firms provide business-consulting services and advocacy in the areas of public affairs, energy policy, and economic and sustainable development. A registered lobbyist with the Nevada Legislature, Rose currently represents a range of public and private entities with interests in regulatory and energy policy.
McKinney-James serves on the Board of the Alliance to Save Energy, and the Energy Foundation. She is the Board Chair for the American Association for Blacks in Energy (AABE). In 2013 Rose was selected to serve as an Inaugural Ambassador for the C3E initiative supporting increased participation by women in the clean energy sector. Rose is the immediate past Chair of The Clean Energy Project and Chair of Nevada Partners, a nationally recognized workforce development agency.
A native of Detroit, Michigan, Ms. McKinney-James is a graduate of the Antioch School of Law in Washington D.C., and received her BA from Olivet College in Olivet, Michigan where she was honored with the Distinguished Alumna Award  in 2013. Ms. McKinney-James is married and the mother of two sons.
2017 WRISE Leadership Forum Speakers

Brianna Cayo Cotter
Chief of Staff
Paid Leave for the US
Brianna Cayo Cotter, Chief of Staff, PL+US: Paid Leave for the US. These days Brianna spends her time figuring out how to pull every lever of power to win paid family leave for everyone in the US. She helped found and lead Change.org's global communications program, where she helped influencers, non-profits, companies, and news organizations create big impact in the world as the Head of Global Partnerships. For over a decade she has developed creative, effective communications strategies to help advance social change, leading media and communications departments at Avaaz, Rainforest Action Network, and the Energy Action Coalition.
Nicole Daggs
Vice President, Portfolio Management and Operations,
NextEra Energy Resources, LLC
Nicole J. Daggs is Vice President, Portfolio Management and Operations, in the Business Management organization of NextEra Energy Resources, LLC ("Energy Resources") where she has segregated profit and loss responsibility for G&A and O&M for all wind, solar and storage assets in the US, Canada and Spain and profit and loss responsibility for all distributed generation assets in the Energy Resources portfolio. Prior to this role, Nicole held various positions in Energy Resources, including Vice President, Midwest & International, Business Management, Senior Director, Midwest, Business Management, and Senior Counsel, Trading & Origination, Legal. Prior to joining the company, Nicole practiced law for more than a decade as both in-house and outside counsel with a focus on transactional matters in the energy sector, drafting and negotiating agreements for power, gas, coal, oil, and financial products. She has taught numerous courses for several trade associations on related topics and is a frequent speaker at industry conferences and events.
Nicole holds a bachelor of science from Georgetown University's School of Foreign Service and a Juris Doctor from the Georgetown University Law Center. She is a native of West Palm Beach but currently resides in Jupiter with her husband and two sons.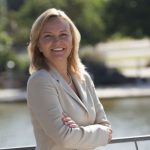 Annemarie Diaz
Energy Development Program Manager
Austin Energy
Annemarie works in the Strategic Planning and Technology group at Austin Energy, the City of Austin's municipal utility, where she has played a leadership role in the development and implementation of Austin Energy's Strategic Plan. More recently she is on special assignment working on economic opportunity and affordability strategy for the City of Austin. For the past six years her work has focused on strategic planning, market and industry analysis, and leadership of cross-functional initiatives, and prior experience includes utility DSM program design and delivery, energy policy, and regulatory compliance for industrial clients. Annemarie has a BS in Chemical Engineering and an MS in Environmental Health, Policy. She is a licensed Professional Engineer and received a miniMBA certificate from the University of St. Thomas Executive Education program. A grandmother of one, a step-mom of two, she lives just outside Austin, Texas with her husband Shaniko, mother-in-law, and three dogs.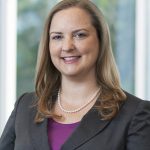 Becky Diffen
Associate
McGuireWoods
Based in McGuireWoods' Austin and Houston offices, Becky Diffen focuses her practice on energy transactions, mergers and acquisitions, and project development in the renewable energy, energy storage, and power generation industries.  She also has experience advising clients on Texas regulatory law.
Becky has 15 years of experience in the power industry and previously worked as a utility-scale wind power developer. She has been recognized by Austin Under 40, Chambers USA, Legal Media Group Rising Stars, and Texas Rising Stars and is a co-author of Wind Law, the first wind law treatise, and Lexis Practice Advisor: Renewable Energy.
Becky is a magna cum laude graduate of Carleton College and earned her J.D. with honors from the University of Texas School of Law, where she served as editor-in-chief of the Texas Journal of Oil, Gas, and Energy Law and now teaches a seminar on electric power law as an adjunct professor.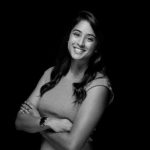 Priyanka Duvvvuru
Investment Professional
Stonepeak Infrastructure Partners
Priyanka Duvvuru is an investment professional at Stonepeak Infrastructure Partners, an infrastructure-focused private equity firm, where she evaluates projects and companies for potential investment opportunities. Prior to joining Stonepeak, Priyanka worked as a project manager for Clean Line Energy on the Plains & Eastern Clean Line project. She graduated from Rice University with a degree in Civil and Environmental Engineering and a Minor in Energy and Water Sustainability. In her free time, Priyanka enjoys traveling the world, hiking and playing sports.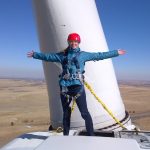 Katherine Dykes
Senior Engineer
National Renewable Energy Labs
Project lead for DOE Wind Energy Technology Office's Atmosphere to Electrons (A2e) focus area on Integrated Systems Design and Analysis (ISDA). Principle investigator for ISDA Systems Engineering & Optimization task.
Project manager for DOE EERE Technology Commercialization Fund grant to demonstrate optimal yaw-based wake steering strategies in partnership with NextEra Energy Resources.
Project Manager for DOE Wind Energy Technology Office's Wind Technology to Market (T2M) NREL focused on identifying industry technology needs and leading efforts to accelerate technology transfer from the laboratories to industry.
Lead analyst on various DOE Wind Energy Technology Office's funded research efforts on wind turbine and plant technology trends in innovation.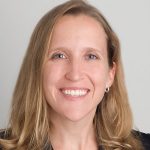 Amy Farrell
Senior Vice President, Government & Public Affairs
American Wind Energy Association
Amy L. Farrell, a proven strategist and expert in energy, environmental and regulatory policy, is AWEA's Senior Vice President for Government and Public Affairs. In this capacity, Farrell oversees federal regulatory affairs, state policy, public affairs, and industry research.
Prior to joining the private sector, Farrell held a series of senior government positions in the George W. Bush Administration. She served as Special Assistant to the President for Economic Policy in the National Economic Council in 2008, and as Associate Director for Environment & Regulation in the Council on Environmental Quality from 2006 to 2008. She held several positions at EPA from 2004 to 2006, including Deputy Assistant Administrator in the Office of Prevention, Pesticides & Toxic Substances and Special Assistant to Administrators Stephen L. Johnson and Mike Leavitt. She began her career as a policy analyst in the Office of Management and Budget's Office of Information and Regulatory Affairs from 2000 to 2004.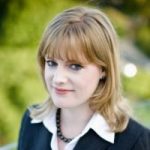 Katherine Gensler
Director, Government Affairs
Solar Energy Industries Association
Katherine heads SEIA's work on solar financing, permitting of solar power plants and federal renewable energy procurement. She also serves as the staff liaison to the Utility-Scale Solar Power division. Previously Katherine spent six years at the Federal Energy Regulatory Commission, both in Washington, D.C., and in Folsom, Calif., where she advised the Commission on electricity and natural gas policies, particularly the redesign of market rules governing electricity sales in California and the West. She holds her Masters of Public Affairs from Indiana University and her Bachelor of Science in Political Science from the University of Wisconsin.
Katherine is a member of the Women's Council on Energy and the Environment and the Junior League of Washington. In her spare time, Katherine runs half-marathons, hikes and cheers for her beloved Wisconsin Badgers.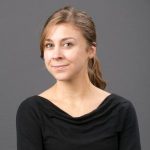 Jenna Goodward
Senior Program Manager
Microsoft
Jenna Goodward is a Senior Program Manager at Microsoft, where she works on renewable energy and smart grid initiatives. Jenna began her career in environmental finance, and has worked on changing our energy system from all angles — finance, hardware, and software. Prior to Microsoft, she worked or consulted for: Autodesk, Calpine, EnerNOC, SolarCity, SunFunder, and the World Resources Institute. Jenna has an undergraduate degree in Environmental Economics and an MBA from the Haas School of Business at UC Berkeley.

Cynthia Hall
District 1 Commissioner
New Mexico Public Regulation Commission
Cynthia Hall has served as District 1 Commissioner and Vice-Chair of the New Mexico Public Regulation Commission ("PRC") since January 1, 2017, following her election in November, 2016. As a Commissioner, she initiated a successful rulemaking to require storage be considered as a resource in the Integrated Resource Planning process, and she supports market-based mechanisms that increase the use of renewable energy and reduce rates.
Cynthia previously served as associate general counsel in the PRC and as associate general counsel, hearing officer, felony insurance fraud prosecutor, and staff attorney in the New Mexico Office of Superintendent of Insurance. Previously, she served as assistant staff counsel in the New Mexico Public Service Commission, precursor agency to the PRC, and in the New Mexico Energy and Minerals Department. Cynthia has worked in private practice in medical malpractice and tribal law, and as a corporate attorney in the general counsel's office of Sandia National Laboratories, where she was the first woman attorney, and in the general counsel's office of the United States Navy's Naval Facilities Engineering Command, Western Division, which oversees naval facility construction and maintenance in eight western states.
She holds a J.D. from Southwestern Law School, an M.S. in Physiology from St. Louis University, and a B.A in Biology from Washington University.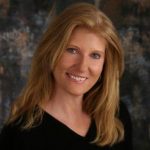 Joni Hamson
Director, Business Development
EDF Renewable Energy
Joni Hamson is the Director of Business Development for EDF Renewable Energy. In this role, she identifies and develops new and existing business lines within the renewable energy arena, coordinates efforts to meet competitive issues, and creates new deal structures to deliver the end product requested by the traditional and non-traditional off takers.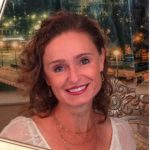 Joan Hutchinson
Vice President, Origination & Business Development
Lincoln Clean Energy, LLC
Prior to joining LCE in 2015, Joan served as SVP Origination for Ridgeline Energy for six years working on the development and acquisition of wind and solar projects and their offtake agreements.  Previously Joan spent over 15 years in marketing and portfolio management roles at Citigroup and Powerex where she led the negotiations of structured products.  Joan started her career as a design engineer at BC Hydro ad holds a Bachelor's degree in Electrical Engineering from the University of Victoria.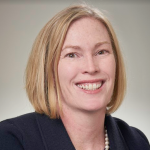 Deane Ilukowicz
Senior Vice President Global Human Resources & Corporate Social Responsibility
TPI Composites, Inc
Deane Ilukowicz joined TPI in February of 2016 as the Vice President of Global Human Resources and was recently promoted to SVP Global Human Resources and Corporate Social Responsibility. Ms. Ilukowicz has strong experience in building human resource organizations, leadership development, organizational effectiveness, associate retention strategies, creative benefit design and performance accountability in global environments. Prior to joining TPI she was the Vice President of Organizational Effectiveness at TransUnion, Chief Human Resources Officer for Hypertherm, and held senior level roles at other financial services and manufacturing companies.
Ms. Ilukowicz has a MBA from Wake Forest University and her bachelor's degree in Social and Behavioral Science from The Johns Hopkins University. In February 2012, Ms. Ilukowicz testified before the EEOC on Unlawful Discrimination Against Pregnant Workers and Workers with Caregiving Responsibilities. She also served as a Trustee for the Community College System of New Hampshire and provides free HR Consulting to nonprofit organizations.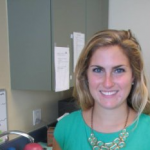 Rebecca Jaffe
Americas Sales Engineering and Analysis Team Lead
Tesla
Rebecca Jaffe currently leads the Americas Sales Engineering and Analysis team within the Tesla Energy Products group. Jaffe has previously served on the Global Business Development and New Market entry team for Tesla Energy focused on expanding and scaling Tesla's Station Storage Energy Storage efforts. Prior to Tesla, Jaffe has served on the Project Development team at First Solar focusing on Utility Scale PV and Storage projects. Jaffe holds a B.S. in Civil and Environmental Engineering and Minor in Energy and Water Sustainability from Rice University.
Erika Kemp
Co-Founder of Solvida Design + Engineering and
Managing Partner of Solvida Energy Group
Erika Kemp is Co-Founder of Solvida Design + Engineering and Managing Partner of Solvida Energy Group. An experienced entrepreneur with 7+ years in PV solar, she is the strategic visionary behind SD+E's unique, distributed business model which provides world-class engineers with the opportunity to partner with colleagues around the world designing cutting-edge PV solar farms. Under her guidance, SD+E has designed over 500MW of projects in 17 states across the U.S. since its founding in 2014 and is poised to design an additional 200MW in 2018.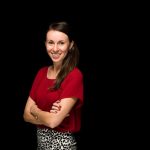 Anna Luke
Deputy Director of Community and Online Engagement
American Wind Energy Association (AWEA)
Anna Luke is the deputy director of community and online engagement at the American Wind Energy Association (AWEA). In her role at AWEA she leads digital advocacy campaigns through the Power of Wind network, manages grassroots action teams across the country, and helps advance community engagement efforts. Before AWEA, she was the manager of online community at Food Allergy Research & Education (FARE), running the organization's blog and social media platforms. Prior to FARE she worked in marketing and recruitment at New Leaders, an education reform nonprofit. Anna has a B.A. in Women's Studies from the University of Michigan. When away from AWEA, she's enjoying life in Alexandria, VA with her husband and dog, Ellie, or teaching barre fitness classes at Xtend Barre.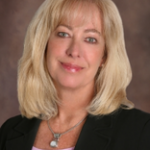 Julia Petit
Senior Counsel
EDF Renewable Energy
Julia Pettit is Senior Counsel at EDF Renewable Energy. As part of the legal team at EDF, Julia is regularly engaged in a broad range of legal matters related to EDF's business, including tax equity finance, M&A, general corporate matters, and core agreements relating to renewable energy projects.
Julia began her legal practice at Bingham, Dana & Gould in Boston, Massachusetts as a litigation associate. After relocating to Park City, Utah, she served as a judicial clerk for the Honorable Samuel Alba, United States Magistrate Judge, in the U.S. District Court for the District of Utah. Following her clerkship, Julia joined the Salt Lake City, Utah office of Stoel Rives, LLP (later transitioning to the San Diego office) where she focused her practice primarily on renewable energy projects, M&A and tax equity financing. Julia joined EDF in October 2015.
Julia Prochnik
Director of Western Renewable Grid Planning
Natural Resources Defense Council
Julia Prochnik is currently the Director of Western Renewable Grid Planning at the Natural Resources Defense Council. She works on regional and inter-regional planning initiatives and advocates for incorporation of public policies and land use.
Previously, Mrs. Prochnik was a Project Developer Manager at Clean Line Energy Partners, where she managed the Centennial West Clean Line high-voltage direct current transmission line. Before Clean Line, Julia was the Director of Intergovernmental Relations for the North American Electric Reliability Corporation (NERC), where she promoted effective coordination and positive relations between NERC and FERC, the U.S. Department of Energy (DOE), and many other federal and state entities.
Prior to NERC, Mrs. Prochnik was the Western Regional Coordinator for the Office of Electricity and Energy Delivery. Principally, she was the DOE project manager for Section 368 of the 2005 Energy Policy Act, and worked closely with state and federal agencies on transmission siting and permitting.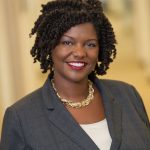 Damali Rhett
Executive Director
The Energy Co-op
Damali Rhett is the Executive Director of The Energy Co-op, a Philadelphia based nonprofit member-owned cooperative which provides renewable energy to thousands of homes and businesses in Pennsylvania.
Under Rhett's leadership, the almost 40-year old co-op is launching an extensive community engagement program to help residents learn more about energy and how to use it more sustainably. Through a series of workshops, social events and partnerships, the Co-op aims to encourage sustainable living for its member-owners, and for the community at large.
An expert in the field of renewable energy and electric utilities, Rhett has provided strategic advising to utilities such as Duke Energy, National Grid and other major domestic and international energy companies. Additionally, her expertise is often requested for speaking engagements regarding energy as well as strategic management, leadership development, and community building.
Previously, Rhett served as commercial director for Enviva LP, the world's largest producer of industrial biomass where she analyzed new opportunities for product development. She has also worked for IBM Global Business Management services and Deloitte Consulting as a strategy consultant.
Rhett holds an MBA from the Tuck School of Business and a BA from Dartmouth College. She is a member of the Women's Network of Utility Professionals, National Coalition of 100 Black Women and Young Professionals in Energy.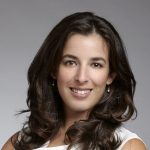 Genevieve Rose Sherman
Head of New Markets & Partnerships
Greenworks Lending
As the Head of New Markets & Partnerships for Greenworks Lending, Genevieve has led the company's geographic expansion with commercial PACE transactions currently funded in eight states, making Greenworks the widest reaching C-PACE company in the country. Genevieve spearheaded the design and implementation of Connecticut's newly created C-PACE program at the Connecticut Green Bank from 2012 -2014 and was its Director from 2015-2016. Genevieve drove the growth of the program from 6 to over 115 communities, directly originated and facilitated over $100 million in financing, and designed Connecticut's open-market platform for private lenders.
Genevieve also led the Green Bank's financing and policy efforts surrounding grid modernization, storage, and microgrids. Prior to joining the Green Bank, Genevieve consulted with Clean Energy Solutions Inc., Earth Markets, and HR&A Advisors to design and operate state and utility administered energy efficiency programs in the United States. Genevieve holds a Master of City Planning and Certificate in Environmental Policy from the Massachusetts Institute of Technology, and a BA in Urban Studies from Columbia University.

Jody Rudd Wilson
Principal
Mighti Co
Jody Rudd Wilson develops, engages and connects the global community of energy stakeholders. Hailing from the upstream energy sector in Canada, Jody is a keen advocate for the next energy economy. Now calling the US Pacific Northwest home, Jody holds an MBA in Global Energy and has toured countries such as Saudi, India, Australia, Switzerland and the UK in pursuit of industry knowledge. Jody's experience, expertise and education in and for our energy sector continues to give rise to successful people, healthy profits and a happy planet. Jody is married with three kids and a shelter mutt.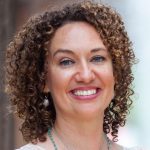 Jessica Scott
Interior West Director
Vote Solar
Jessica Scott is the Interior West Director for Vote Solar where she advances state level solar policy in AZ, CO, NM, and NV. She played an integral role in passing nine clean energy bills out of the 2017 NV Legislature and fought to restore NV's solar market. Born and raised in Albuquerque, Jessica graduated from Swarthmore College and previously served in multiple roles at the Denver Mayor's Office of Sustainability and Denver Department of Environmental Health. Jessica managed Denver's DOE Solar America Cities grant and organized one of the country's largest solar group buy programs for city, state, and federal employees. Jessica also held positions at Sandia National Laboratories, U.S. Green Building Council Colorado Chapter, Lewis and Clark Community College, and National Great Rivers Research and Education Center. Jessica lives in Centennial, CO with her husband and their Bluetick Coonhound.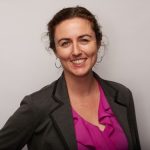 A. Tianna Scozzaro
Gender, Equity and Environment Program Director
Sierra Club
A. Tianna Scozzaro is the Director of the Sierra Club's Gender, Equity & Environment Program, where she works to ensure climate and environment policies support women and LGBTQ communities. Previously, she has worked on the UN Sustainable Development Goals, national health and environment policy in East Africa, and conducted research about women's environmental stewardship in Congress. A.Tianna also served as a public policy fellow for the U.S. House Select Committee on Energy Independence and Global Warming. She has lived and worked in Bolivia, Chile, Guatemala and Spain. A.Tianna holds an MPA in Environmental Science and Policy from Columbia University and an undergraduate degree from University of California at Davis.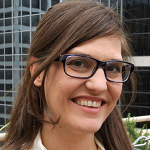 Cari VanAmburg
Project Manager
EDP Renewables North America
Cari VanAmburg is a project manager with EDP Renewables North America. Cari joined EDPR 2 years ago, as a member of the development team tasked with launching EDPR's North American solar energy and energy storage platform. Cari develops utility scale solar and energy storage projects, managing all aspects of solar development from project conception to construction. Since launching the solar platform, Cari and her teammates at EDPR have amassed over 5GW of active project pipeline throughout the US, Canada, and Mexico. Prior to joining EDPR, Cari worked as a project developer for Clean Line Energy managing stakeholder engagement and outreach for the Grain Belt Clean Line project. Cari holds a Master's degree in Political Science, with an emphasis in Public Policy, from the University of Missouri-Kansas City. In her spare time, Cari is an active member of the Junior League of Houston and a Committeeman of the Houston Livestock Show and Rodeo. Cari resides in Houston, TX with her two cats, J.T. and Lampsy.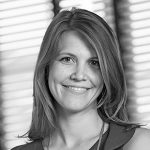 Emily Williams
Director of Energy Supply
Altenex
As the Director of Energy Supply for Altenex, Emily Williams oversees the Altenex Marketplace, building and growing relationships with over 600 renewable energy developers and connecting Altenex clients – Fortune 1000 companies, colleges and universities, and municipalities with renewable energy projects. Since joining Altenex in early 2016, she has originated over 1,200 MW of off-site wind and solar projects across the United States and Mexico and helped a major U.S. retailer design and implement an on-site solar portfolio across nearly 100 stores. She also speaks regularly on the renewable energy industry and corporate buyers at leading events from WINDPOWER and Solar Power International, to industry roundtables.
Prior to Altenex, Emily led the Industry Data & Analysis team at the American Wind Energy Association (AWEA), managing AWEA's analytic agenda, including wind project and manufacturer databases, jobs and market forecasts and quarterly reports. Emily serves on the board of the Wind Energy Foundation and is a strong supporter of WRISE, and was the recipient of the 2017 Rising Star Award.
More speaker bios to be posted daily – check back soon!
Location
Kimpton Hotel Born
1600 Wewatta St,
Denver, CO 80202
WRISE Rate:
$249 – Standard King Deluxe Room
$349 – King Spa Suite
Rates listed above are for single or double occupancy not including applicable state and local taxes.
Resort fee of $20/guest is waived for event attendees registering at the WRISE Rate.
Complimentary WiFi will be available in all event guestrooms.
Book by Phone:
1-800-KIMPTON, please reference "2019 WRISE Spring Leadership Forum" when calling
Deadline
A limited number of discounted rooms have been arranged for WRISE attendees. The deadline to receive the discounted rate is January 28, 2019. Once the discounted rooms are sold out or after January 28 (whichever comes first), the hotel may continue to accept reservations at the discounted rate on a space-available basis; however, they could be at a higher room rate.
TRAVEL
Kimpton Hotel Born
1600 Wewatta Street, Denver, CO 80202
The Kimpton Born is located in the core of the Union Station / Lower Downtown (LoDo) neighborhood at the corner of 16th Street and Wewatta Streets in Denver. Sitting at the end of the platform of the city's main transportation hub, makes train service between this downtown hotel and Denver International Airport (as well as other parts of town) direct accessible and affordable.
Public Transportation – A-line Service To/From Denver International Airport:
The A-lines departs/arrives at the Union Station platform outside the hotel's back door
Trains depart every 15 minutes to the airport
Tickets cost $9 each way
Carpooling with WRISE Event Attendees
If you will be driving to or from the WRISE Leadership Forum or you are looking for a potential ride, use this event specific site to coordinate ride-sharing: https://www.groupcarpool.com/t/hce7y9

Please note: a password is required to access the rider/driver information and will be made available with your registration confirmation.
Hotel Parking
Overnight parking is available for hotel guests for $48/day with in-and-out privileges.
2019 WRISE Leadership Forum Lead Sponsor:
2019 WRISE Leadership Forum Full Conference Sponsors: