The 2022 WRISE Luncheon normally held in person will be held virtually this year.
We will utilize the Hopin event platform to host this event virtually. We're excited to have the ability to connect and provide our community with a unique opportunity to network virtually while supporting WRISE's mission to accelerates the transition to a sustainable and equitable energy future by igniting the collective power of community.
Full schedule to be announced soon.
2022 Virtual Event Details
May 13, 2022
1 – 3 PM ET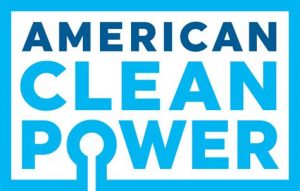 Frequently Asked Questions
The 2022 WRISE Luncheon will be held on the event platform Hopin, where you will be able to network with other attendees, access all session content, and learn about our sponsors and exhibitors. Check out the article Using Hopin as an Attendee for an overview, and for technology troubleshooting questions. You can also watch a video here.
Below is an FAQ, if you don't see what you need please email events@wrisenergy.org
Q: How do I access the online event?
A: Once registered, attendees will receive an email from "Women of Renewable Industries and Sustainable Energy (WRISE) <no-reply@hopin.to>" with the subject "Confirmation Needed: WRISE Virtual Luncheon Registration" that will give you access to the official conference Hopin event. Click the Login & Join Event button to enter the conference. If you have registered and have not received this link, please search your inbox and check spam and then email events@wrisenergy.org for assistance if needed.</no-reply@hopin.to>
Q: What technology do I need?
Use a modern browser for best experience. Hopin recommends Chrome or Firefox. An internet connection that allows you to participate in a Google Meet or Zoom call should be sufficient for the Hopin platform.
Please note that if you are on a computer with a VPN or firewall, Hopin may be blocked and you will need to use another computer or contact your IT department for access. Please see this article for assistance: https://support.hopin.to/en/articles/4300282-network-connectivity-settings