Throughout the year, WRISE hosts professional networking opportunities both virtually and in-person. Check below for upcoming events!
Virtual Clean Energy Career Fair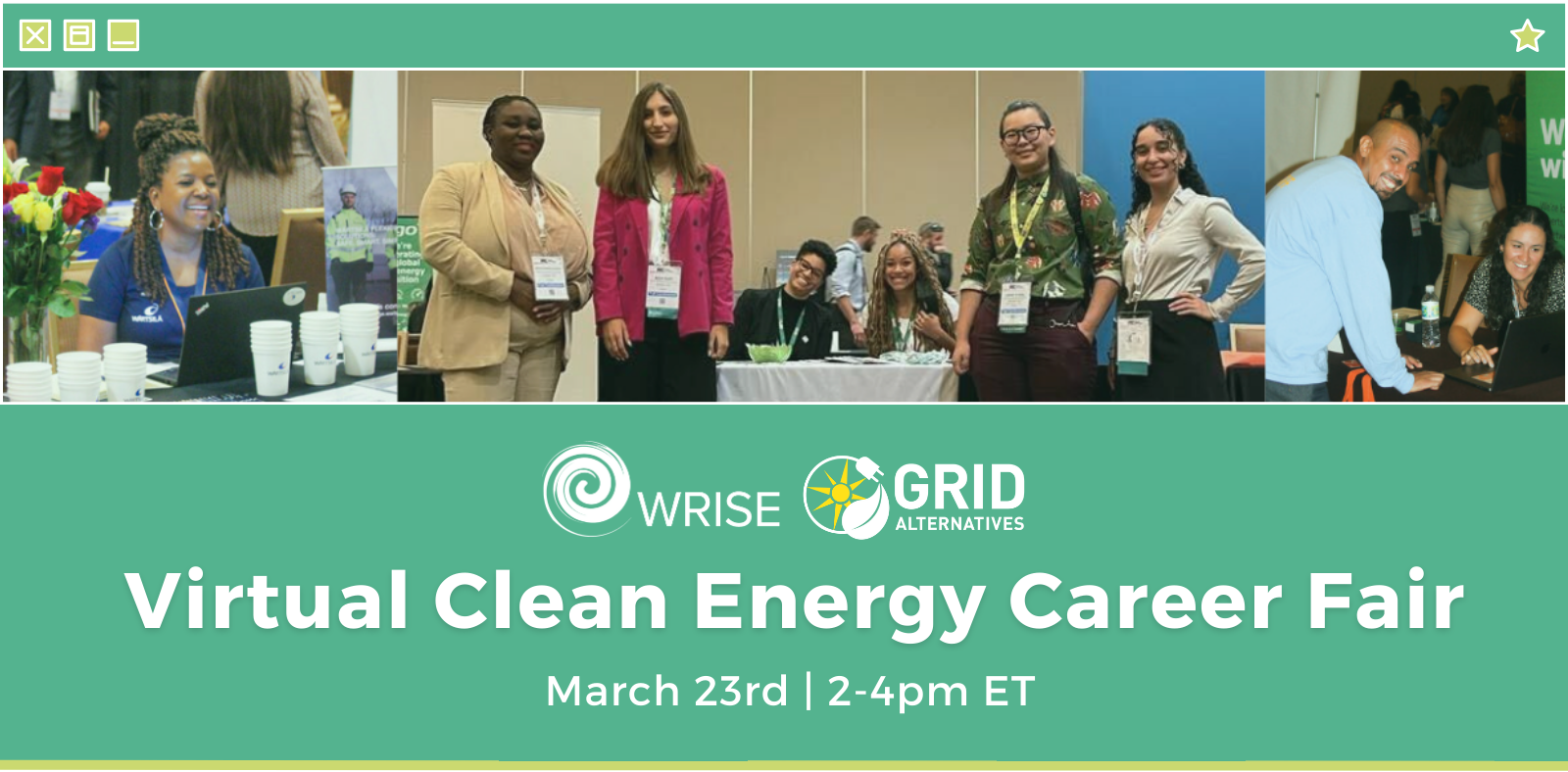 Virtual Clean Energy Career Fair 
Thursday, March 23, 2023 | 2 – 4pm ET
WRISE (Women of Renewable Industries and Sustainable Energy), in partnership with GRID Alternatives, is hosting a FREE Virtual Clean Energy Career Fair on March 23 from 2-4 pm EDT.
JOB SEEKERS: If you are a job seeker who wants to talk directly to employers about career opportunities in the clean energy sector, please register using this link and provide as much information as possible about yourself and what you are looking for. We will send you a list of employers attending closer to the fair.
EMPLOYERS: Don't miss your chance to participate in our Virtual Clean Energy Career Fair to meet, interview, and hire diverse and talented job seekers! Click here to learn more and view the different tiers of booths available to employers. If you are interested in participating or have any questions regarding participation, please reach out to Randa Adib, WRISE Senior Manager of Development and Partnerships at randa@WRISEnergy.org.
Past Networking Opportunities