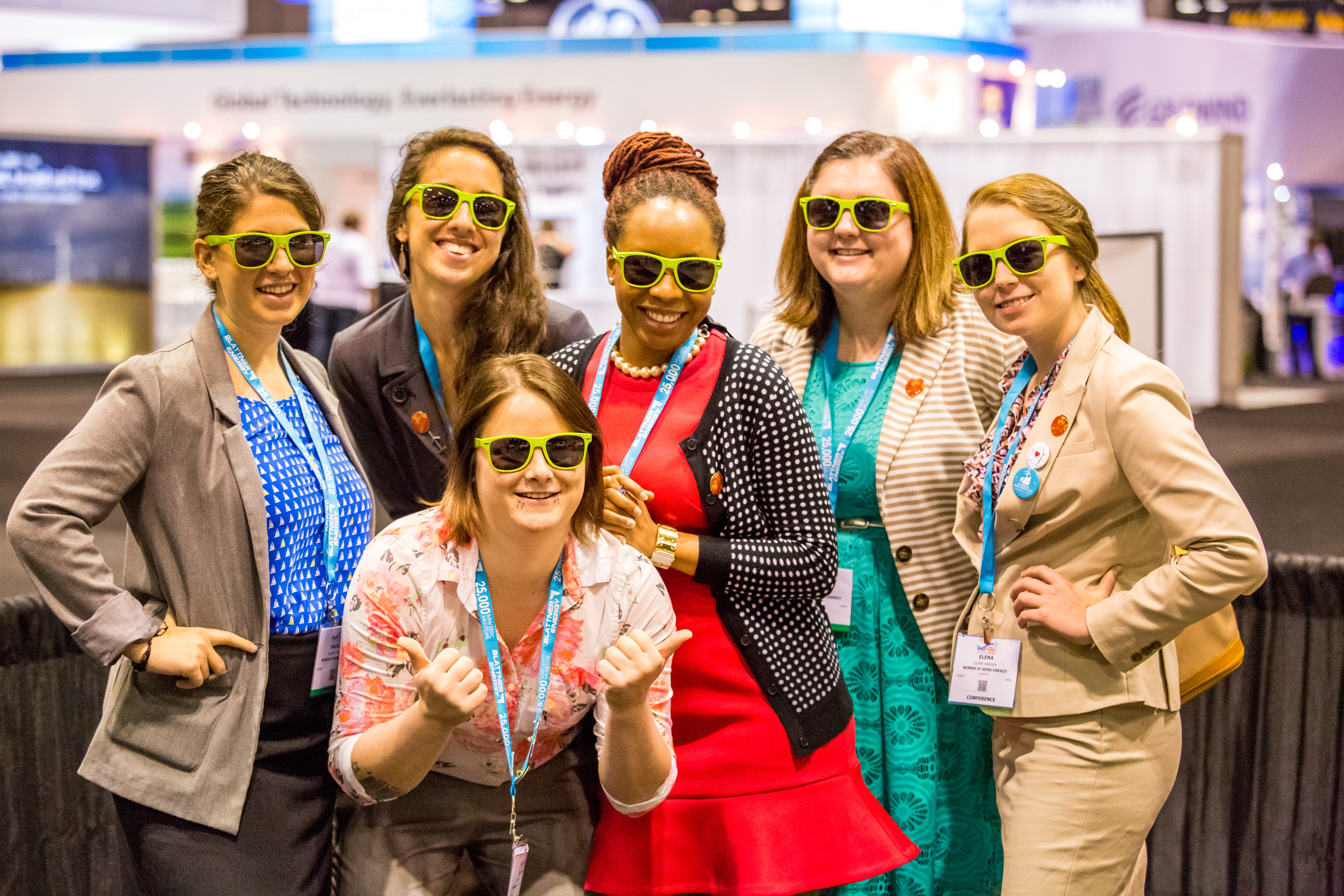 Solar Power Fellowships
GRID Alternatives and WRISE are partnering in a new Rising Women SPI fellowship program to give aspiring solar professionals from diverse backgrounds the opportunity to participate in North America's largest solar trade show, attending sessions, viewing state-of-the-art technology, meeting women and men in the renewable energy field, and connecting with employers about potential internships or permanent positions. The program, part of GRID and WRISE's workforce diversity initiatives, is aimed at women training for careers in installation and design as well as college students studying renewables and related fields.
Wind Power Fellowships
WRISE was originally founded around our Rudd Mayer Fellowship program – each year WRISE covers the costs for 6–10 finalists to attend CLEANPOWER ensuring the best and brightest have the opportunity to explore renewable energy careers in person.  In 2016 we were thrilled to expand the program to include the Wind at Our Backs Scholarship (inspired by NextEra and in collaboration with AWEA and WEF) a program specifically designed to support women in wind technician training programs.
Woman of the Year
Started in 2006 the Woman of the Year honor is awarded to a woman who stands out for her leadership, inspiration, and significant contributions to the expansion and improvement of the renewable energy industry. Whether she is the leader of a company or organization, or works behind-the-scenes, she is making wind energy development happen at the highest level.
Rising Star
The WRISE Rising Star award was first given in 2008 and honors a woman relatively new to renewable energy who is already making significant professional contributions. Rising Star nominees show unusual talent, dedication, and innovation in their renewable energy work.
Champion
We couldn't succeed in our careers or as an organization without our champions.  The WRISE Champion award honors an individual (of any gender) who has significantly contributed to the advancement of women in the field of renewable energy. This award celebrates those who have notably supported and encouraged the growth of women and helped to increase educational and/or professional opportunities.