WRISE Member Profile: Meet Meghan Nutting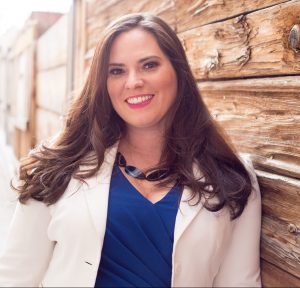 Meghan Nutting
Vice President of Goverment Affairs
Sunnova
2017 WRISE Take Charge Committee
What is your favorite part of WRISE?
WRISE plays an incredibly important role in the industry– it provides women with a support network while also helping to further their careers and support their professional development. WRISE isn't afraid to have difficult conversations about what our industry can do better to recruit and retain women while also providing solutions to the problems that are being discussed. I am beyond thrilled that WRISE has expanded their work to cover the broader industry. We are so lucky to have this group and Executive Director Kristen Graf fighting with us and for us.
What advice would give a woman trying to start her career in renewables?

You got this! The renewable energy industry is one of the most dynamic and exciting industries out there. It's fun, exciting, overwhelming AND you get to make a positive difference in the world on a daily basis. If you're trying to break into the industry, step up and get involved in anything you can. GRID Alternatives has solar build days, state SEIAs have lots of local events and can often use volunteers, WRISE chapters host local lunches and happy hours, and there are conferences almost every week that feature leading industry experts that you can attend to start networking with people. Also, don't be shy about asking people to meet with you for coffee to talk about what opportunities they see in the industry. I've never turned anyone down who has requested a meeting with me and I usually follow up when I hear of jobs that might be a good fit for the person I met with. Finally, don't get frustrated or take it personally when a company turns you down. There are lots of other opportunities out there and your job does not define your value and self-worth.
How did you get started in this field?

In 2009, I submitted my resume to a small solar company I had never heard of because I wanted to be more active professionally in helping to find and craft solutions to environmental degradation and climate change. That company, SolarCity, offered me a job that entailed doing their government affairs and policy work along with one other person. And that's how I started an incredibly wild ride on the solar coaster. Many years later, I still love what I do, the incredible industry in which I work and my amazing colleagues in solar.
If your life had a theme song what would it be?

Walking on Sunshine
What is your favorite flavor of ice cream?

I love Vegan Chocolate Salted Oreo made by Little Man Ice Cream. If you're ever in Denver, you have to visit this iconic spot that serves delicious ice cream– both vegan and dairy.