WRISE Member Profile: Meet Hannah Hunt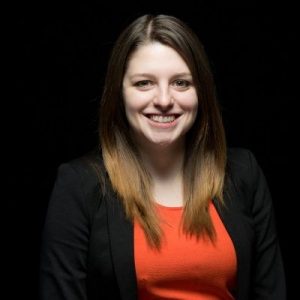 Hannah Hunt
Senior Analyst, Data and Industry Analysis
American Wind Energy Association
DC/MD/VA Chapter Leader
How did you get involved with WRISE
I learned about WRISE through my co-workers at AWEA. I've worked at AWEA since 2014, and we've been lucky to host the WRISE Leadership Forum for many years at AWEA's Fall Symposium.
What is your favorite part of WRISE?

I've loved seeing the transition from WoWE to WRISE, watching the community expand to include amazing women (and supportive men) from solar, storage, energy efficiency, and other sectors. I absolutely think WRISE made the right decision to become more inclusive.
What advice would you give a woman trying to start her career in renewables?

Find a mentor (or two or three). A woman is an excellent mentor, but a man can also be an incredible advocate. Look for potential mentors that will inspire and coach you, and don't be afraid to ask!
If you could give a high five to any person dead or alive who would it be?

Jane Goodall. I'm hoping she'll have a chimpanzee with her, too.
What is your favorite flavor of ice cream?

Oreo. Ideally vanilla ice cream with Oreos crushed on top.