WRISE Member Profile: Meet Tena Monson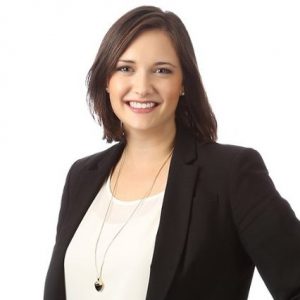 Featured WRISE Member:
Tena Monson
Director of Solar Development
Geronimo Energy
Twin Cities Chapter Leader
How did you get involved with WRISE
I was recruited by the then Twin Cities Chair when I first started in the renewable energy industry. I have only worked in solar but was still roped in to WRISE, which was WoWE back then. It was a great way to get involved in the local industry and to learn more about the wind and the renewable energy industry. I was exposed to the national efforts through the local level and was hooked! I loved everything that happened locally but was engaged and excited about renewables in a whole new way with the national organization. It was a fantastic way to network and expand my base knowledge.
What is your favorite part of WRISE?

My favorite part of WRISE is the women involved. They are high caliber, driven and successful women from whom I've learned so much! The camaraderie that WRISE has created within the organization is unmatched.
What advice would you give a woman trying to start her career in renewables?

My advice is to get involved in organizations like WRISE that not only expand your network but teach you a lot about the renewable energy industry. It's important to be open minded as the industry is large and the possibilities of where you can fit are wide ranging. You never know what type of role may work for you and your skill set! I also always encourage women to really try to build knowledge of the energy industry in general, particularly how electricity moves on the grid and how electricity markets work. That knowledge is extremely valuable in the industry.
What's your favorite sports team?
As an alum, Duke Basketball is always a favorite but the Minnesota Lynx are a close second!
What is your favorite flavor of ice cream?
A great vanilla, but I mean a really, really, great vanilla (like a fancy vanilla bean) always win with me. Otherwise, salted caramel.