WRISE Member Profile: Meet Melinda Baglio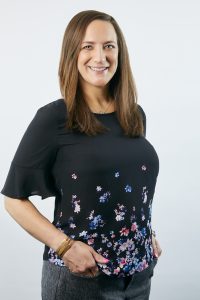 FEATURED WRISE MEMBER
Meet Melinda Baglio
Head of Acquisitions & General Counsel, CleanCapital
WRISE Member, NYC Chapter
How did you get involved with WRISE?

In 2012 when I was a project finance associate at Chadbourne & Parke, I organized a panel discussion on women in energy. Since I had a personal interest and background in renewables, particularly wind, I was very excited to have Kristen Graf join the panel. Over the next several years my practice was only tangentially focused on renewables, but I recently joined CleanCapital and am excited to be more involved with WRISE again!
How did you get started in this field?

I have always been passionate about the environment and clean energy in particular. After college, I worked for the non-profit organization, NYPIRG, as a regional environmental advocate, networking and lobbying for clean energy solutions in Central and Western New York. At the time, there were a number of wind proposals under development in the region and a lot of communities had questions about how they would be impacted by those projects. I put together a fact sheet and gave presentations at local community centers to provide non-partisan information and an open forum for discussing concerns. That project was really fun for me, and when I started law school I decided I wanted to continue to focus on renewables, which is how I came to work in Chadbourne & Parke's project finance group. A decade later, I'm now with CleanCapital, working with an amazing team to promote efficiency in the clean energy investment space through our proprietary tech platform.
If your life had a theme song what would it be?
Walking on Sunshine was the first song to pop into my head, and seems appropriate (if a little cheesy) given my recent shift back into the solar industry.
What is your favorite flavor of ice cream?
Ben & Jerry's Chubby Hubby – Vanilla ice cream with peanut-butter filled, fudge-covered pretzel bites and fudge and peanut butter swirls.