WRISE Member Profile: Remy Pangle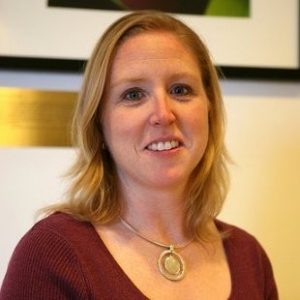 Remy Pangle
WRISE Mentoring Committee
Associate Director, Director of Education and Outreach
Center for Wind Energy
James Madison University
How did you get involved with WRISE?
I started with WRISE when it was WoWE and I got involved in the mentoring program. I had a very different journey into the wind energy field and I wanted to share that with other young students. The wind energy field is very broad and I want to open the field up to those who might not consider it at first and help them find their unique place within the growing industry. Since then, I have mentored a handful of students and have been working on the mentoring committee for the past couple years to help develop and grow the program. 
What advice would give a woman trying to start her career in renewables?
Be careful not to pigeon-hole yourself early in your career. When I graduated high school, all I knew is that I wanted to do something in science but I had no idea what. The Integrated Science and Technology program at JMU allowed me to explore many different aspects of science before I decided on an area of interest. In graduate school, I took on a research project that required specific skills and my classes taught me those skills, however, I was told I could not take classes that were outside of those topics. I regret not trying harder to convince my advisor to let me take classes outside of my project scope. Even with that experience, I was able to broaden my interests and skills by taking classes while working at the University of Maine and University of South Florida in topics like communication science to the public. In the end, those additional classes helped me find my real interests. And remember that the renewable energy industry is a multi-disciplinary field and whatever your interests, there is very likely a place for you in this industry! 
How did you get started in this field?
I graduated from James Madison University in Integrated Science and Technology with a concentration in Environmental Studies. From there I went to the University of Maine to get my Master's in Oceanography and I worked in that field for about 10 years studying how the oceans are being impacted by climate change. In 2007, I made the switch to the renewable energy field, where I could focus more on solutions to climate change rather than the problems. I worked at JMU on an offshore wind GIS mapping project for the Virginia Coastal Energy Consortium and my work led to the determination of the Virginia wind energy area that Dominion Energy now owns the lease to. I now work mostly with K-12 students and teachers on bringing renewable energy topics into the classroom as part of the Department of Energy's Wind for Schools program and host regional KidWind Challenges all over Virginia.
If your life had a theme song what would it be?
This One's for the Girls by Martina McBride. I like that the song celebrates women and how strong we are but also suggests taking life in stride and celebrating each stage along the way.
In the movie of your life, who would be cast to play the lead (you)?
Emma Stone – Not only is Emma a red-head but she is also smart, sarcastic, and quirky and I like to think those are some of my best features 🙂