WRISE Member Profile: Meet Erica Weinberger (1000th WRISE Member!)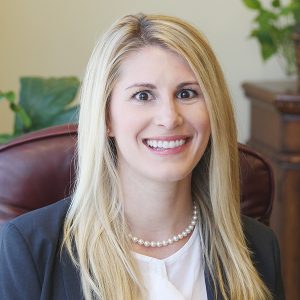 Erica Weinberger
Associate Attorney
Stahl, Davies, Sewell, Chavarria & Friend
How did you get involved with WRISE?
Women that I work with are active in the organization, and recommended that I join and meet with other women in the industry.
What advice would give a woman trying to start her career in renewables?
I am one week into my career in renewables, so I am open to advice!
How did you get started in this field?
I have spent the last 4.5 years in commercial real estate, working primarily on purchase/sales and retail and office leasing, and I came across a great opportunity to use the skills I have developed in my practice on renewable energy projects.
If you could give a high five to any person dead or alive who would it be?
Ruth Bader Ginsburg
In the movie of your life, who would be cast to play the lead (you)?
Julia Roberts