WRISE Member Profile: Meet Britta von Oesen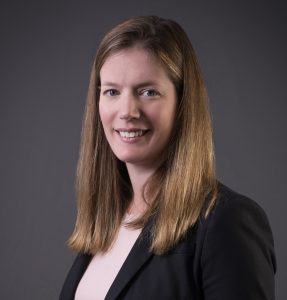 Britta von Oesen
Managing Director
CohnReznick Capital
WRISE Member
How did you get involved with WRISE?
I work with CohnReznick Capital, a renewable energy investment bank and active member of SEIA (Solar Energy Industries Association). I was chair of the SEIA Women's Empowerment Sub-Committee, and tasked with identifying organizations that SEIA would want to partner with in order to promote diversity. WRISE was an obvious choice, and we ended up establishing a partnership promoting the peer-to-peer mentorship program that had over 100 participants. Since then, CohnReznick Capital has become a more active supporter of WRISE on the National level, and working directly with the San Francisco chapter.
What advice would you give a woman trying to start her career in renewables?
The renewables industry is a small community of folks that are extremely passionate about what we do. Embrace this passion, meet people, and constantly push yourself to learn about what is going on in the mainstream and also groundbreaking aspects of the sector. There is such a strong need for diversity throughout the industry, and I recommend that women put themselves out there as much as possible to be seen, be heard, and be an active participant.
How did you get started in this field?
I started on the development side, managing the Italian operations for a German wind company, WKN. The job took me all over Europe during a booming period of renewables development and gave me a keen insight into an industry which was still quite young in the US. Several years ago I moved to the US market, also working in development (project finance) and started the west coast office of CohnReznick Capital over 5 years ago.
If you could give a high five to any person dead or alive who would it be?
RBG
In the movie of your life, who would be cast to play the lead (you)?
My friends and I play this game all the time! I would pick Tea Leoni!