Support WRISE on GivingTuesday and double your impact!
GivingTuesday was created in 2012 as a simple idea: a day that encourages people to do good. Over the past seven years, this idea has grown into a global movement that inspires hundreds of millions of people to give, collaborate, and celebrate generosity.
WRISE depends on the generosity of renewable energy businesses, nonprofit partners, foundations, and individual donors to help us build new opportunities for women's education, career growth, leadership, and impact.
For individual donors, families, and private foundations, WRISE offers the opportunity to help build a renewable energy future for North America and the world by supporting women's education and advancement in the field of renewable energy.
Your charitable gift to WRISE will support our mission to promote the education, professional development, and advancement of women to achieve a strong diversified workforce and support a robust renewable energy economy.
Consider making a tax-deductible gift to support our work>
If you have a Facebook account, you can also support WRISE this GivingTuesday by starting a fundraiser on Facebook. On Tuesday, December 3, Facebook will match up to $7 million in donations ($100,000 per non-profit).
Starting a Facebook Fundraiser to support WRISE is easy: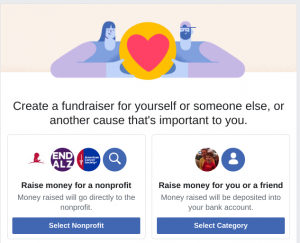 Make sure to select Women of Renewable Industries and Sustainable Energy

Set a fundraising goal and deadline and press NEXT

Title your fundraiser and share your WRISE story
Select a cover photo for fundraiser.
Again, Facebook will match funds raised on December 3, 2020 up to $100,000 per non-profit, double your contribution by launching your fundraiser next Tuesday.
WRISE is a national 501(c)(3) nonprofit public charity, so all financial gifts are tax-deductible to the extent allowed by law.
Any questions? Email us at online[at]wrisenergy[dot]org