Neha Palmer joins WRISE Board of Directors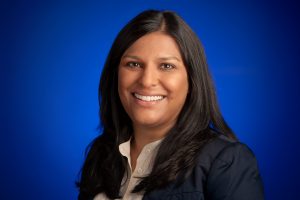 Women of Renewable Industries and Sustainable Energy (WRISE) is excited to welcome Neha Palmer to their Board of Directors. As a new board member, Neha will support the growing programs now offered across the full spectrum of renewable energy.
Neha is the CEO of TeraWatt Infrastructure, which develops and owns large-scale electric vehicle charging infrastructure for fleets of EVs. As the electrification of transport accelerates, TeraWatt is a critical partner to companies wishing to transition their fleets. Prior to TeraWatt, she led energy strategy for Google's global fleet of data centers, where she worked on pioneering what are now industry best practices such as 100% renewable energy for corporations, in addition to developing the infrastructure required to support the large, energy-intensive data center operations. In addition, Neha has held leadership roles at Pacific Gas and Electric, and worked as an investment banker at Goldman Sachs. Neha also currently sits on the Board of Directors for Electriq Power, a provider of home battery solutions.
"Electrification presents an opportunity on par with the last two decades of digital transformation of the economy. It's my hope that this transition is more inclusive, and draws in women earlier and more often than the last major economic transition," said Neha Palmer. "I'm delighted to work with WRISE to ensure success on this important goal."
"Neha brings decades of leadership in the energy industry in addition to a fresh perspective on the emerging EV markets to our leadership team," said Kristen Graf, Executive Director of WRISE. "It's increasingly clear that renewable energy is good business in addition to being good for the planet. As we continue our work to accelerate the transition to an equitable and sustainable energy future, I'm excited to welcome Neha's insights and ideas as our newest board member."
WRISE continues to see significant growth as an organization alongside an increased presence across the renewable industry. Last February, the organization hosted its first Virtual Leadership Forum with nearly 650 participants from across the country. Individual membership continues to grow, corporate partnerships are expanding and there are now over 35 chapters active across the United States and Canada.
###
About WRISE (formerly WoWE):
Women of Renewable Industries and Sustainable Energy (WRISE) formerly called Women of Wind Energy (WoWE) was founded in 2005 and accelerates the transition to a sustainable and equitable energy future by igniting the collective power of community. WRISE has local chapters across the US and Canada; national programming that includes the annual luncheon, leadership forum, fellowships, the speakers bureau, and webinar series; and a growing grassroots network of more than 12,000 women and men. The organization is supported through hundreds of volunteer hours and the generous contributions of individuals as well as corporate partners.