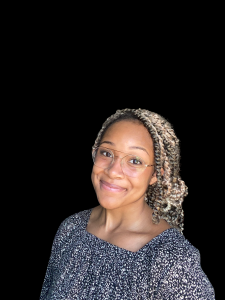 Gabrielle Lynne (She/Her/Hers)
Programs & Communications Manager
Women of Renewable Industries and Sustainable Energy (WRISE)
How did you get involved with WRISE? I became involved with WRISE after joining the team in October 2021!
What is your favorite part of WRISE? My favorite part of WRISE is constantly meeting new people who are so passionate about the work they do and investing in their communities. So many WRISE members volunteer both for WRISE events and outside of WRISE, on top of incredible careers and busy lives.
Who has been a role model to you? My older sister – she has a very go-getter attitude and knows her worth! It's so easy to fall into the trap of doubting yourself and questioning your abilities, but she is an incredible example of living your life with confidence.
If your life had a theme song what would it be? Either Apple Music's white noise playlist or rain sounds playlist – technically not songs, but I always have one or the other playing in the background, so they're the theme songs of my life in the most literal sense!
What is your favorite flavor of ice cream? Mint chocolate chip