WRISE Member Profile: Meet Samantha Brook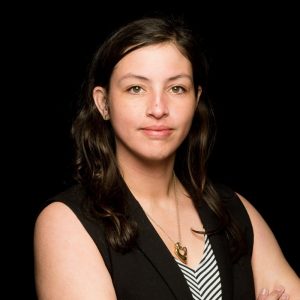 Samantha Brook (She/Her/Hers)
WRISE Charlottesville Chapter Leader
How did you get involved with WRISE? When I first moved to Charlottesville, I threw myself into every activity and group that interested me – professional networks, recreational sports, watercolor painting classes, etc. Within those first few months I got wind that a local group of women were getting together to start the Charlottesville chapter. I hadn't heard of WRISE but volunteered immediately, offering to help in any way that I could. I love having the opportunity to support and be supported by a network of women facing many of the same challenges in this industry each day. Our chapter has grown along with the clean energy community in Charlottesville, and I'm excited to see so many women coming out to our events.
What is your favorite part of WRISE? The sense of community and mutual support. Attending the Leadership Forum in 2020 filled me with all of the joy and confidence I didn't know I could get from a conference. It feels so special for women to be coming together like that to discuss important topics while still finding time to learn about each other and how each of our roles fit into the industry. I remember one specific conversation at one of the happy hours where we each took a moment in our small group of strangers to talk about something really cool that we each do at work – and everyone got to be everyone's biggest cheerleader
How did you get started in this field? I studied environmental engineering in school and began working out of college with geospatial data in the oil and gas industry. This role gave me opportunities to grow professionally and live abroad, but I knew I wanted to transition to renewable energy. When I was starting to look for new opportunities, Sun Tribe was just beginning to grow their commercial development team. I spend most of my free time outdoors and try to be conscious about my personal impacts, so being able to tie my personal interests to my professional life has been really rewarding.
If your life had a theme song what would it be? "Everywhere" by Fleetwood Mac. This song just makes me want to smile and throw my arms out and wiggle a little.
What is your favorite flavor of ice cream? Cookies and cream, or anything with cookies. Ben and Jerry's has a flavor called "Milk & Cookies" that has oreos, chocolate chip cookies, AND chocolate chocolate chip cookies. Pretty hard to beat.