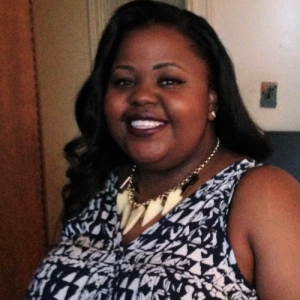 Shanaya Byrd (she/her/hers/Byrd)
WRISE Administrative Manager
What is your favorite part of WRISE? I have two great parts of working with WRISE. Firstly, I love being a part of a company that is mostly, entirely woman based. Coming from companies lead majority by men, I feel such a great level of camaraderie, understanding, and consideration among the women I work with; it's a really great feeling. Secondly, one of the women I must admire also works with WRISE. E'Lon (WRISE Director of Operations and Programs) and I have worked together some years ago and it has been one of most cherished moments in our friendship. Though she won't admit, she was an educator and advocate for me at the time. I just got out of college and was a little lost in the weeds and she helped me navigate that arena very well. Being able to work with her again is very exciting!
What advice would give a woman trying to start her career in renewables? To any woman looking to enter the renewable industry, do not be intimidated by this space. It is for you. Like most women, I felt a little bit of impostor syndrome, assuming that my skills weren't necessarily equipped to take on a role in the space, but I've quickly learned the latter. Skills, experience and talent do matter much, but for the woman interested, I say being brave enough to try is more warranted. The women in this industry are savvy, intelligent, and brave people who know how to get the job done. These women have agreed to step into the fold and become a knowledgeable resource in politics, communications, and all things surrounding renewable and sustainable energy. Bravery and "stick-to"tive are some just some of the things I believe will really take you far in this space – and of course great time management skills, LOL.
How did you get started in this field? I first began my work in the field of environmental protection with the USEPA (United States Environmental Protection Agency). My department handled the notification of trafficked generated hazardous waste in Region 2 of the United States. In paying close attention to matters of proper disposal and infrastructure, my interest was greatly peaked. I grew even more interested after watching a great friend of mine in the industry. She expressed to me that it's a lot of work, but it has been one of her most rewarding experiences she has as a working woman. For a long time, I was very interested in renewable energy and wanted to know how our governance planned on contributing to a cleaner, greener world. Working with the EPA enhanced that desire to join in the efforts, and now working with WRISE has allowed me to be a part of the conversation.
If your life had a theme song what would it be? This is kind of easy and kind of hard all at the same time, LOL. Beyonce's new single "Break My Soul" is my summer life theme song, right now. I honestly can't get enough of the entire album to be completely honest. And PJ Morton and Jojo's single "My Peace" is my life anthem. Reminding myself to remember to protect my peace of mind and make choices that are good for me.
What is your favorite flavor of ice cream? I'm queen of the most generic ice cream flavor out there, vanilla!!! It's a sweet, velvety, tasty base that wins EVERYTIME!!! It cannot and will not fail you, LOL.