WRISE Company Spotlight: DNV
Company Spotlight
 
This month's Company Spotlight is on DNV, featuring a profile of Anat Razon — Head of Department, Solar Finance and Technology at DNV Energy Services, and WRISE member.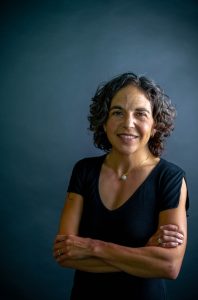 What excites you most about this moment in solar energy?
It has been an exciting year to work in solar and I feel incredibly lucky to be part of the energy transformation. A year ago, the passing of the IRA brought certainty to the industry and the PTC to solar. While developing and installing more renewables is an important element to responding to climate change, ensuring that projects are safe, reliable, and perform as expected is crucial. Ensuring the industry is sustainable has been my driver in the field.
I've been at DNV for almost 14 years, and one of the things that has kept me here is getting to work with some of the nicest, smartest, and hardest working people. As a company, DNV is dynamic and the projects we get to work on have an outsized impact. Getting to be part of the energy transformation and be a leader in the rapidly growing solar industry is a huge opportunity and we will need to continue to bring diverse talent to tackle the challenges and ensure that we are creating an equitable, diverse, and inclusive future.
How did you get into renewable energy?
I am an electrical engineer, and I was one of a handful of women in my college program; I wanted to break gender norms but that can also be exhausting. I also wanted to leverage my education to bring positive change into the world, and that led me to solar. Seeing so many women in engineering and leadership roles attracted me to DNV. It takes continuous effort to recruit and retain diverse talent and to consider how intersectionality brings additional challenges and opportunities to the work environment. DNV is a supportive place to work that encourages you to bring your full self to work. Find out about our available opportunities.
What piece of advice would you share with women coming into solar energy?
Be curious and ask questions. We need your voice and talent in the energy transformation!
Outside of work, what is a passion of yours?
Electric cargo bikes!! To start, they break the barrier of commuting, they are easier to park than cars, they cut down on costs, and you can carry a lot of stuff around town. If you are attending this year's RE+, ask me about them! I hope to see you either at our booth, or at the WRISE reception.
Learn more about DNV's open opportunities! 
Company Spotlights are reserved for WRISE Champion and Leader Corporate Sponsors, Learn more about corporate sponsorship>