Jessica Booker is the Founder & CEO of The Booker Group LLC, a human-centric diversity and inclusion consulting firm.  Jessica utilizes detailed diversity data coupled with emotional intelligence awareness in order to help organizations design and implement inaugural diversity programs. She is also an expert in fine-tuning existing diversity and inclusion initiatives for organizations that have programs and processes in place.
Before the Booker Group LLC, Jessica Booker served as Head of Diversity and Inclusion at Sunrun.  There she managed diversity and inclusion recruitment programs, public policy diversity outreach, diversity training and development nationwide.  Jessica Booker sat as the Interim Global Talent Acquisition Director at PepsiCo and as a Sr. Talent Acquisition Partner/Diversity Leader at Coca-Cola leading diversity and inclusion initiatives. Her career path also included being an Executive Recruiter at Lucas Group where she spearheaded diversity and inclusions programs for Fortune 500 consumer-packaged goods companies. Jessica Booker looks forward to helping others make diversity and inclusion integral parts of business.
Julia Bovey has worked to expand renewable energy policy and projects from four perspectives: advocacy, federal and state regulatory, and project development. She currently directs external affairs for the Equinor Wind US portfolio, including the development of Empire Wind for New York, Boardwalk Wind for New Jersey, and Equinor's Massachusetts offshore wind energy lease off Massachusetts.
Julia first worked on offshore wind in 2004, when she left a 15-year career in journalism to join the Conservation Law Foundation in Boston. At CLF, she helped advance public support and regulatory policy for New England's first proposed wind projects, as well as utility reform, cleaner transportation, and energy efficiency.
These efforts lead to her appointment by President Obama to serve at the Federal Energy Regulatory Commission as Director of the Office of External Affairs, where she worked to a gain the political and public support necessary to break down the regulatory barriers preventing renewables, energy efficiency, and demand response from fair access to electric markets.
After Superstorm Sandy exposed the need to reform the electric grid on Long Island, Julia was appointed the first-ever Long Island Director of the New York State Department of Public Service, where she also worked on New York's nation-leading clean energy policy "Reforming the Energy Vision."
Julia worked as an independent renewable energy consultant for one year before joining Equinor's Empire Wind project team. She holds a BA and an MS from Columbia University. She, her husband, and their sons live in New York City, and enjoy swimming and fishing off Long Island's unspoiled ocean beaches.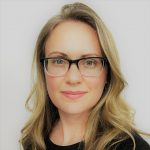 Katy Briggs is the Global Service Area Leader of DNV GL's Renewables Advisory services. In this role, she focuses on strategy, innovation, and the digitalization of DNV GL's renewables services, which help companies deploy, optimize and invest in renewable energy. Previously, Ms. Briggs led DNV GL's wind energy Asset Optimization group in North America, focusing on wind energy performance, turbine availability, reliability, cost modeling, benchmarking, and operations strategy assessment. Ms. Briggs has 15 years of technical experience, including 12 years in the renewable energy industry. She has a B.S. and Master's degree in Physics.
Becky Diffen is a partner based in Norton Rose Fulbright's Austin office. She focuses her practice on mergers & acquisitions, joint ventures, project development, and tax equity financings in the renewable energy industry. Becky has over 18 years of experience in the renewable energy industry and previously worked as a utility-scale wind power developer.
Becky is a co-author of Wind Law, the first and only legal treatise focused on the wind industry. She has been recognized in Chambers USA, Law360 Rising Stars, and A Word About Wind's "Top 100 Legal Power List," among honors. In 2019 she received the Clean Energy Education & Empowerment (C3E) Initiative Law & Finance Award from the Department of Energy recognizing her nationally as a top lawyer advancing innovative clean energy financing solutions.
Becky is a member of the board of directors of Women of Renewable Industries and Sustainable Energy (WRISE), as well as serving as chair of WRISE's national webinar committee, co-chair of the 2020 and 2021 WRISE Leadership Forums, and a member of the Advisory Board of the WRISE Austin Chapter. Becky is a magna cum laude graduate of Carleton College and earned her J.D. with honors from the University of Texas School of Law, where she served as Editor-in-Chief of the Texas Journal of Oil, Gas, & Energy Law and now teaches a class on renewable energy law as an adjunct professor.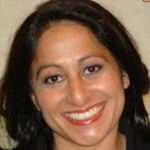 Raheleh Folkerts is the Senior Director, Marketing Business Partner for Lightsource bp. She brings more than 15 years of experience in corporate and non-profit marketing, communications, and public relations.
Prior to joining Lightsource bp, Raheleh was the Senior Director of Marketing at 7X Energy, Inc. Her primary focus was to help drive business results for 7X. She developed and implemented the strategic marketing and communications plans to achieve 7X's corporate goal to deliver lowest cost of electricity through utility-scale solar. Raheleh was also the Marketing and Communications Director for Renewable Energy Systems (RES) in the Americas where she drove the strategy, development, and execution of the marketing and communications plans to help increase growth from 592 MW to over 10 GW and expand the company's solution offerings from wind to four more technologies. Before working at RES, she worked for a publishing company as well as an educator association in Texas. She has a BA in English from Wheaton College in Massachusetts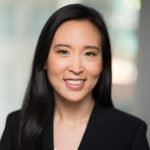 Yoomin is head of North America Renewables Investment Banking within Goldman Sachs Natural Resources Group. She advises clients in the renewable energy, power and utility sectors.
Yoomin joined Goldman Sachs in 2007 as an analyst in New York in the Americas Financing Group. She covered the Clean Technology and Renewables sector in San Francisco from 2010 to 2015. In 2016, Yoomin returned to New York to lead the firm's North America renewables coverage efforts.
Yoomin earned a BA in Economics and a BS in Business Administration from the University of California, Berkeley.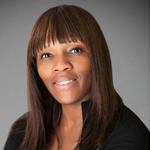 Elizabeth Kaiga is the Managing Director of Global Strategic Accounts at DNV. In this role, Elizabeth manages customer relationships, and enhances quality assurance activities. Elizabeth has spent nearly two decades in the energy sector, with a focus on developing and implementing innovative industry growth and client development strategies, for national and global professional service firms.
Most recently Elizabeth led business & practice development initiatives for the National Renewable Energy Practice at CohnReznick LLP. Elizabeth held similar positions within the Energy & Utilities Practice at Marsh & McLennan, Arthur Andersen LLP, and ICF Consulting.
Elizabeth serves on the Board of Directors for WRISE (Women of Renewable Industries & Sustainable Energy), and is a strong supporter of diversity and inclusion. She also serves on the Core Education Committee for the Solar Power International Conference.
Elizabeth holds a Master of Arts Degree in Global Marketing from Emerson College.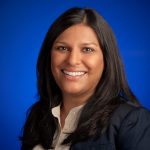 Neha Palmer is the CEO of TeraWatt Infrastructure, which develops and owns large scale electric vehicle charging infrastructure for fleets of EVs. She has over two decades of leadership experience in the energy industry. Prior to TeraWatt, she led energy strategy for Google's global data centers. At Google, Neha built out and led the team developing electric infrastructure and electricity procurement for the global fleet, covering dozens of sites over four continents. Key achievements include making Google the largest corporate buyer of renewable energy in the world, and the first company of its size to achieve 100% renewable energy for operations, which it has done since 2017. In addition, Neha has held leadership roles at Pacific Gas and Electric, and worked as an investment banker at Goldman Sachs. Neha also currently sits on the Board of Directors for Electriq Power, a provider of home battery solutions.  She holds an MBA in Finance from the Kellogg School of Management at Northwestern University, and a BS in Civil Engineering from California Polytechnic State University-San Luis Obispo.
Lan Adair Sasa leads a transaction underwriting and closing team at U.S. Bank that specializes in renewable energy tax equity investments. In her current role she has overseen the development of deployment of over $4.6B and 5.6GW of solar, wind and storage assets to date. Lan is a graduate of the St. Louis University and Oberlin College.
Daniela is a member of the Renewable Power Group within BlackRock Alternative Investors (BAI). She is responsible for sourcing and executing new equity investments for the Global Renewable Power Fund platform and supporting existing renewable power portfolio investments.
Prior to joining BlackRock in 2018, Daniela was an associate in the Project Finance group at Morgan Stanley, where she advised clients on debt transactions across the energy and infrastructure space, including power and renewables, midstream oil & gas, and the commodity sectors.
Prior thereto, Daniela was an investment analyst at the International Finance Corporation, member of the World Bank Group, where she focused on principal lending and equity investments in the global power and transportation sectors. Daniela began her career in finance as an acquisitions analyst at the JBG Companies (now JBG Smith), a real estate private equity and developer platform based in Washington DC.
Daniela holds a Bachelor of Science in Economics with a concentration in finance from the Wharton School, and a Masters of Business Administration and Masters of Arts in International Studies from the Wharton School and the Lauder Institute at the University of Pennsylvania.