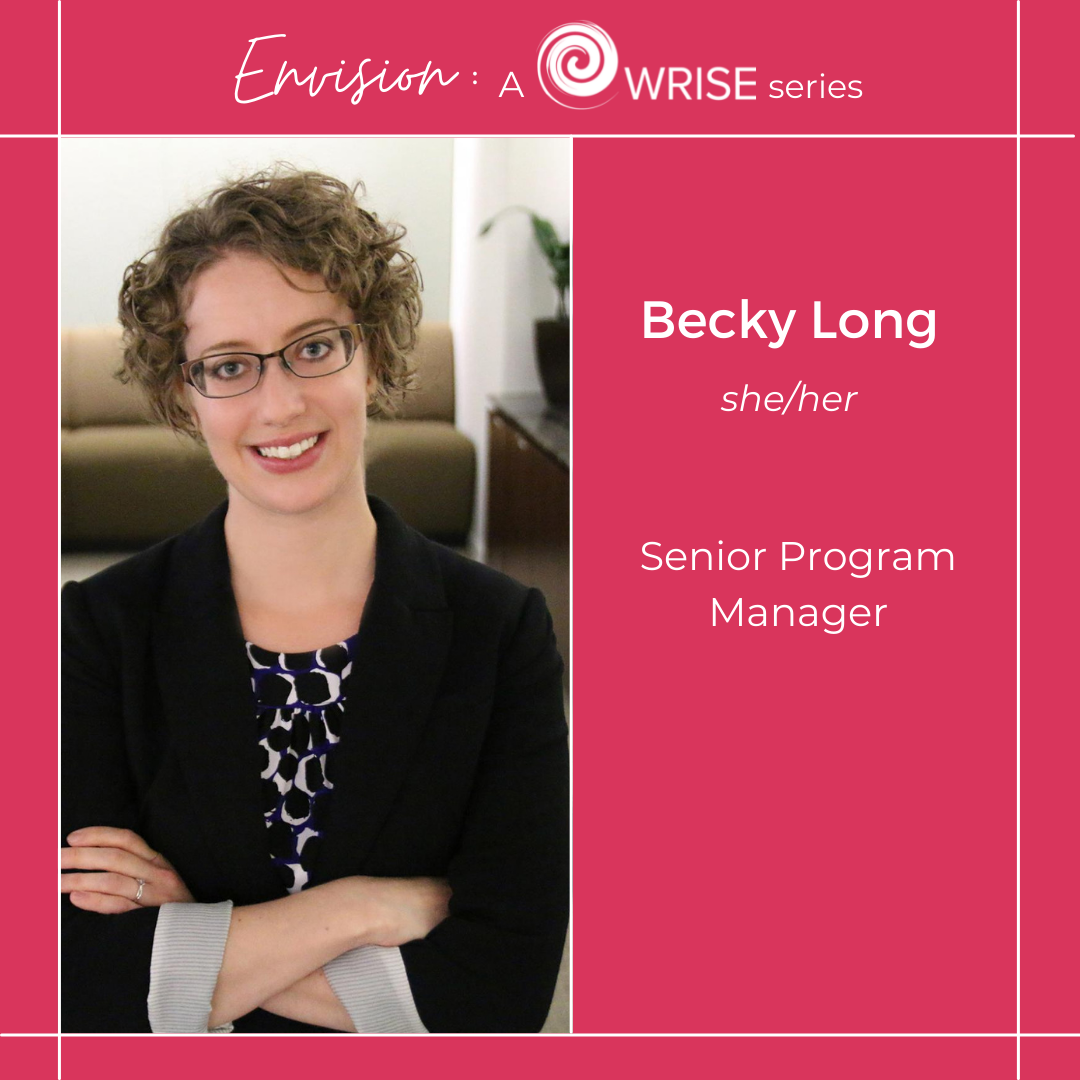 Envisioning Your Path
We asked Becky about her education, early defining moments, and entering the industry. Essentially, what were the building blocks to get her on track to where she is today?
I started my career as a Peace Corps Volunteer working abroad, which was not a traditional path for a business major, but it ended up being a great choice for me. I gained a deep appreciation for the beauty of different cultures while also learning so much about myself. I learned that I do best when I am working with a team towards a mission that feels meaningful to me.
This desire to be part of a greater mission prompted me to explore renewable energy through online courses and eventually led me to think hard about what skill sets I already had that might be applicable in the renewables industry. I started applying to jobs where I could utilize my event planning and project management skill sets, which landed me my first job in the solar industry as an events manager. It then took me about five years to find my niche in a solar workforce development role that finally feels like a great fit for me.
Envisioning Overcoming Challenges
We asked Becky about her experiences with adversity – what roadblocks she faced along her path, and how/who helped her to overcome them. 
Before working in solar, I had worked at the federal government, in an office that did not feel like an open and welcoming environment to me. So, as I started navigating the various stages of being an out LGBTQ+ person in my role at the Solar Energy Industries Association (SEIA), I learned to lean on the support of straight allies who encouraged me to bring my whole self to work. My first direct supervisor, a couple of executives, and several peer colleagues made all the difference in making me feel like I belonged in the organization.
Envisioning The Future
We asked Becky what she's looking forward to in the future, young people in renewables she has her eye on, and what advice she'd give to those looking to follow in her footsteps.
I admire the boldness demonstrated by many LGBTQ+ youth today who have so much more courage than I ever had at their age to stand up for who they are and be true to themselves, despite all too often hostile environments.
Currently, I am working on saying "yes" when I previously would have said "no" to leadership or professional opportunities that come my way and I do not feel 100% ready for. In my case, as a parent with a young child, saying "yes" has meant figuring out how to set and maintain boundaries to keep a work and life balance when taking on new leadership opportunities such as with the group I'm playing a leading role in launching, Clean Energy Pride.
If you are an aspiring or current clean energy professional and LGBTQ+ community member, we invite you to consider joining Clean Energy Pride!