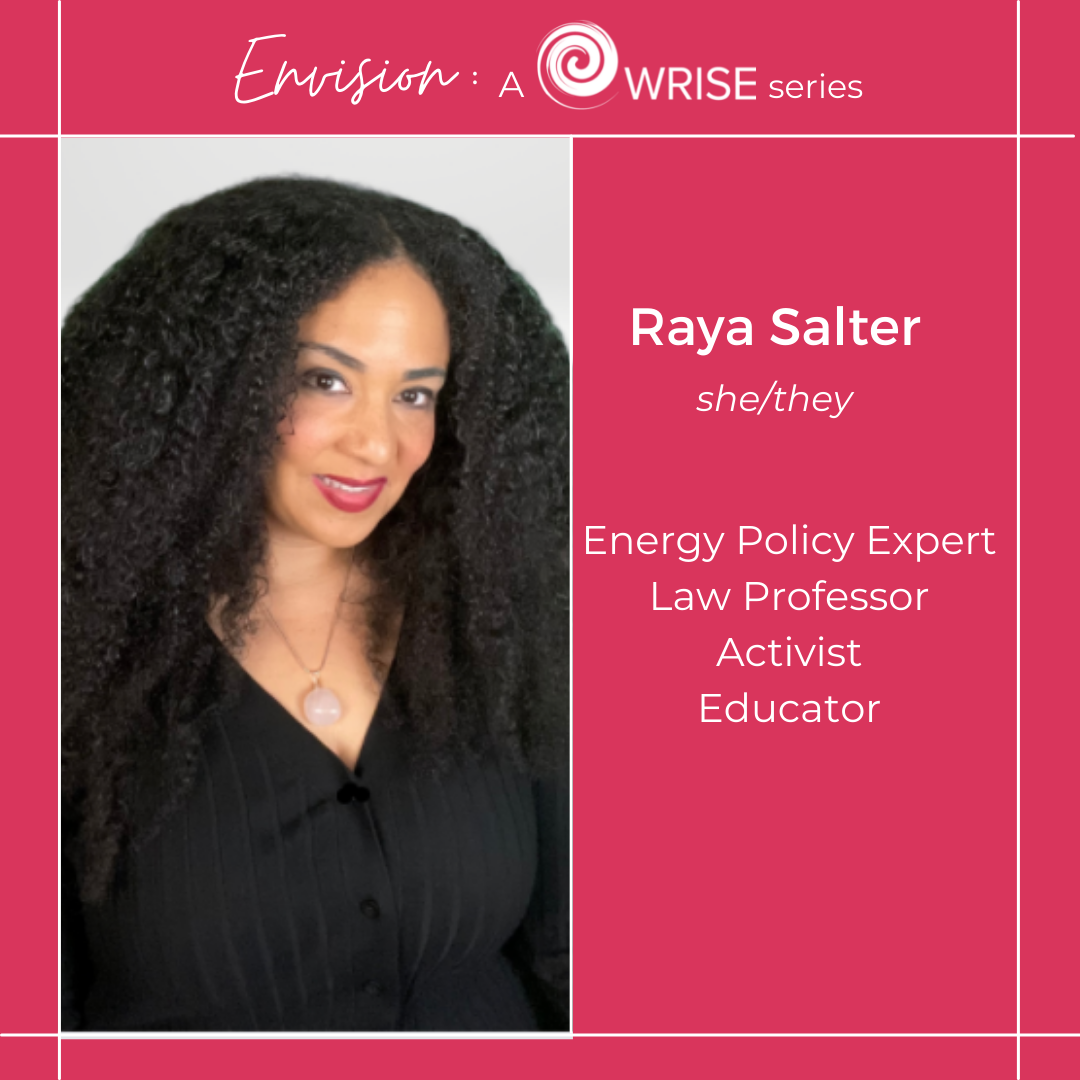 Envisioning Your Path
We asked Raya about her education, early defining moments, and entering the industry. Essentially, what were the building blocks to get her on track to where she is today?
Raya always knew she wanted to be an advocate – especially growing up in Pittsburgh, a city with significant racial segregation. They found their opportunity in practicing law, and educating on social media as "Climate Auntie".
Envisioning Overcoming Challenges
We asked Raya about their experiences with adversity – what roadblocks she faced along her path, and how/who helped her to overcome them. 
As a Black femme, Raya faced their share of challenges. This includes the need to build a radically transformative, accountable and intergenerational community of BIPOC climate justice activists in predominantly white spaces. She draws inspiration from the works of Toni Morrison and bell hooks to continue to push forward to bring more intersectional values and substance to the field.
Envisioning The Future
We asked Raya what they're looking forward to in the future, young people in renewables they have their eye on, and what advice they'd give to those looking to follow in their footsteps.
Raya wants young people to know they have value to add to this space – even if they don't feel it. The climate movement belongs to the next generation, and she envisions people like Mary Black, Arielle King and Daphany Rose Sanchez at the helm.