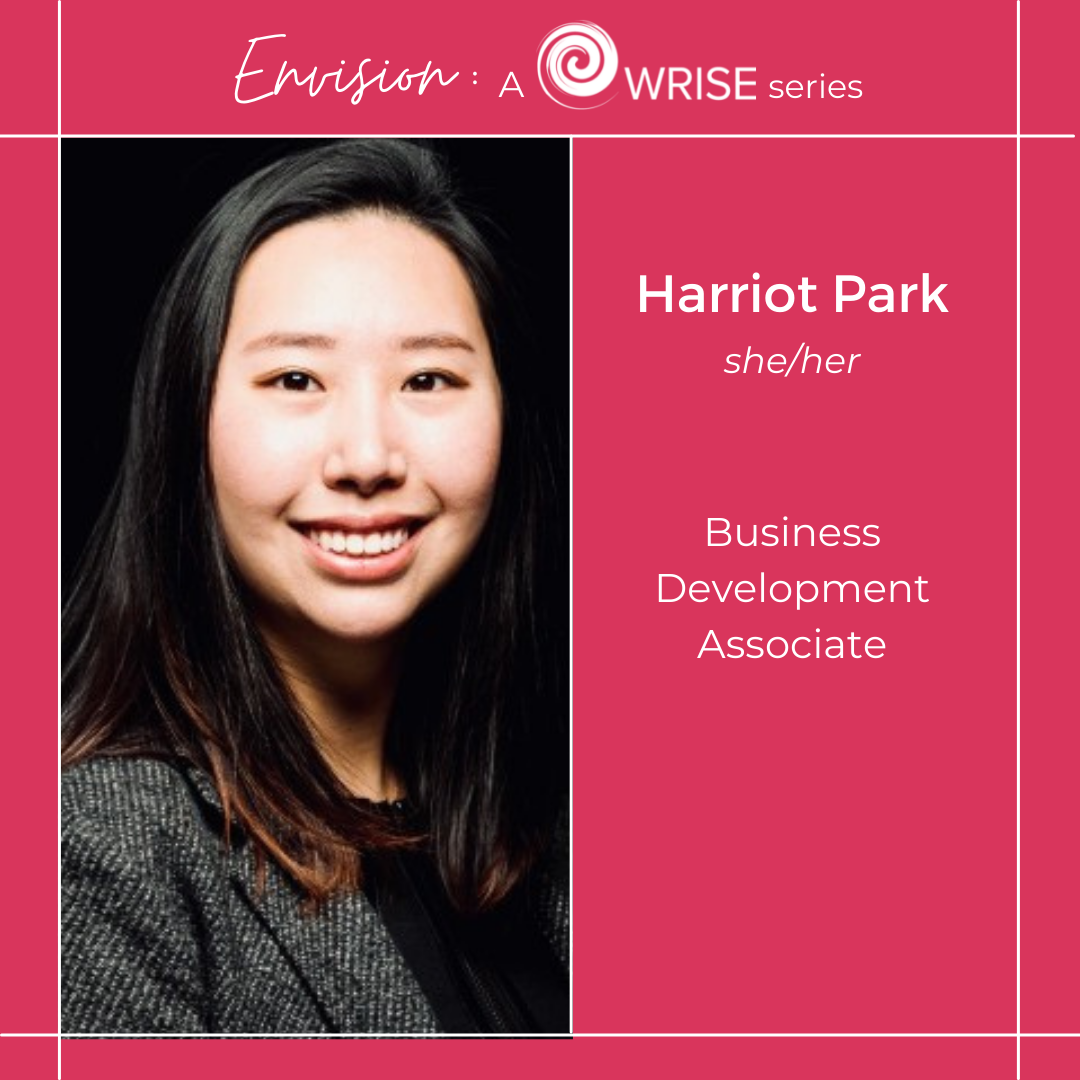 Envisioning Your Path
We asked Harriot about her education, early defining moments, and entering the industry. Essentially, what were the building blocks to get her on track to where she is today?
After graduating from the University of Texas at Austin with her Bachelors, Harriot dedicated a year in service with AmeriCorps. She returned to UT to complete her Masters in Global Policy. During this time, she interned in External Affairs at Pattern Energy, which led to her current position in Business Development with the company.
Envisioning Overcoming Challenges
We asked Harriot about her experiences with adversity – what roadblocks she faced along her path, and how/who helped her to overcome them. 
Entering the industry as a young woman of color can feel daunting, but Harriot has found her voice through pursuing leadership roles – she co-chairs on WRISE national committees, and is a part of the WRISE Houston chapter's leadership. She also finds tremendous support in her mentors, Lauren Haller and Adam Renz.
Envisioning The Future
We asked Harriot what she's looking forward to in the future, young people in renewables she has her eye on, and what advice she'd give to those looking to follow in her footsteps.
Harriot is inspired by future generations' eagerness and passion for clean energy. She's grateful for non-profits like KidWind that take up the mantle to inspire young minds. As Harriot continues in renewable energy, she strives to provide the same mentorship and support she has had to those entering the industry!