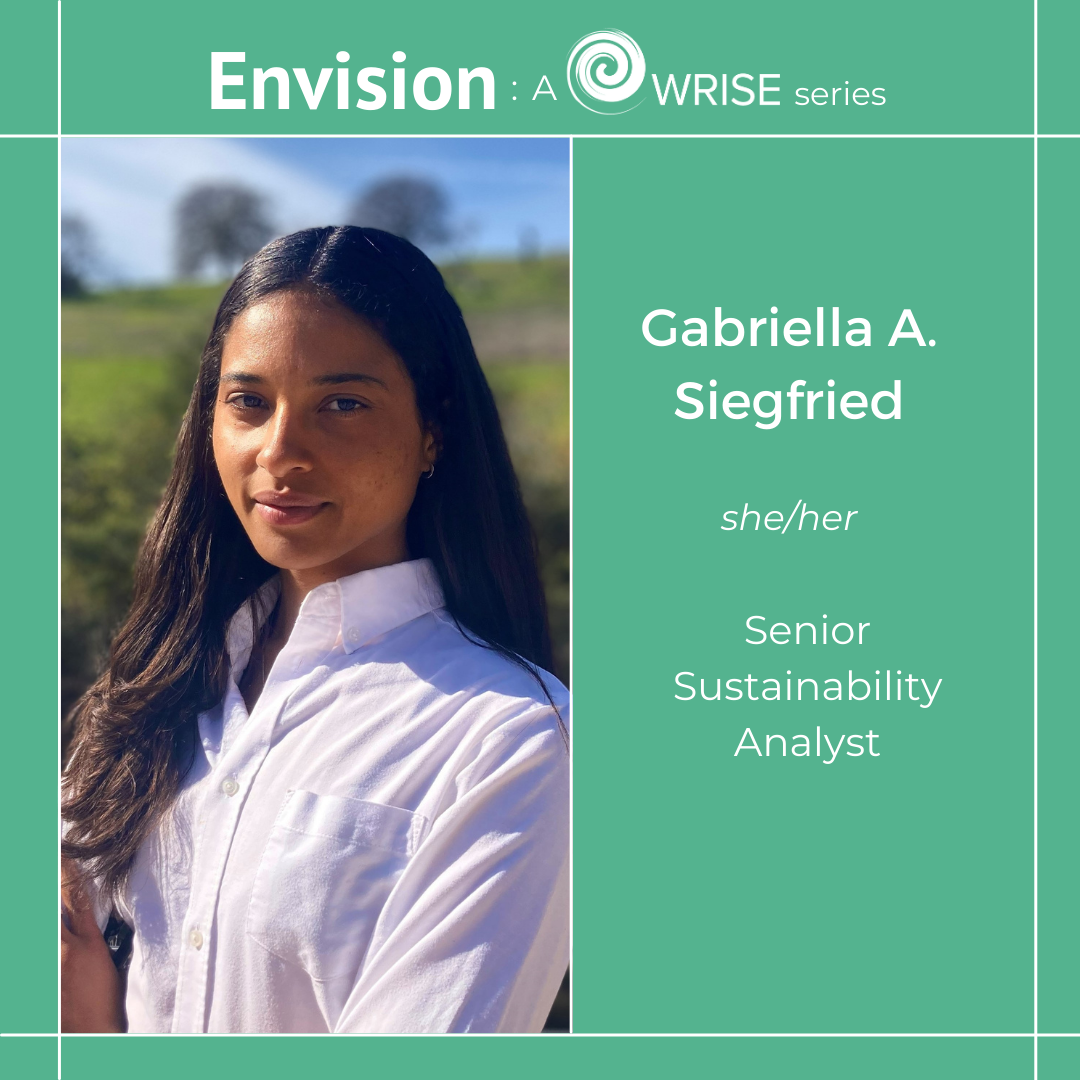 Envisioning Your Path
We asked Gabriella about her education, early defining moments, and entering the industry. Essentially, what were the building blocks to get her on track to where she is today?
"I come from a lineage of folks who seek sunshine, thrive near the coast, and value a sustainable future for all. Growing up in central Florida and spending my summers in Guadeloupe (Lesser Antilles), I have watched the ongoing effects of climate change first-hand, and felt the urgency become increasingly palpable. After gearing my undergraduate degrees toward climate and environmental policy, I sought jobs in sustainability and was able to perform research in environmental justice while receiving a Master of Public Administration. I entered the energy industry by becoming a member EPRI's sustainability team, and by performing graduate research on the intersection of climate change, environmental justice, and the energy sector."
Envisioning Overcoming Challenges
We asked Gabriella about her experiences with adversity – what roadblocks she faced along her path, and how/who helped her to overcome these challenges. 
"The people I most admire are the women in my family and across the world who have carried their communities without recognition and who continue to do so generation after generation. In the energy industry, I look up to the women of color who may have been the only people of their backgrounds in countless rooms and paved the way for a diverse, equitable, and sustainable future. Jacqueline Patterson, former NAACP climate leader and founder of the Chisholm Legacy Project, is a stellar example of someone that has dedicated their livelihood to uplifting other people of color and ensuring environmental justice for vulnerable populations is a tenet of climate change mitigation and adaptation."
Envisioning The Future
We asked Gabriella what she's looking forward to in the future, young people in renewables she has her eye on, and what advice she'd give to those looking to follow in her footsteps.
"In the future, I will continue to learn all I can from experts, ancestors, and the land to progress a sustainable and equitable future for all. To those seeking advice, I can offer three things:
1) Observe the world around you as much as possible – there is so much to learn and endless perspectives to consider.
2) The definition of success is not found in a dictionary, or LinkedIn, but instead in a mirror – decide what success and a sustainable life looks like for yourself.
3) To be an individual is a gift, but to be part of community is a treasure. By nurturing yourself, you take care of community; by nurturing community, you take care of yourself."