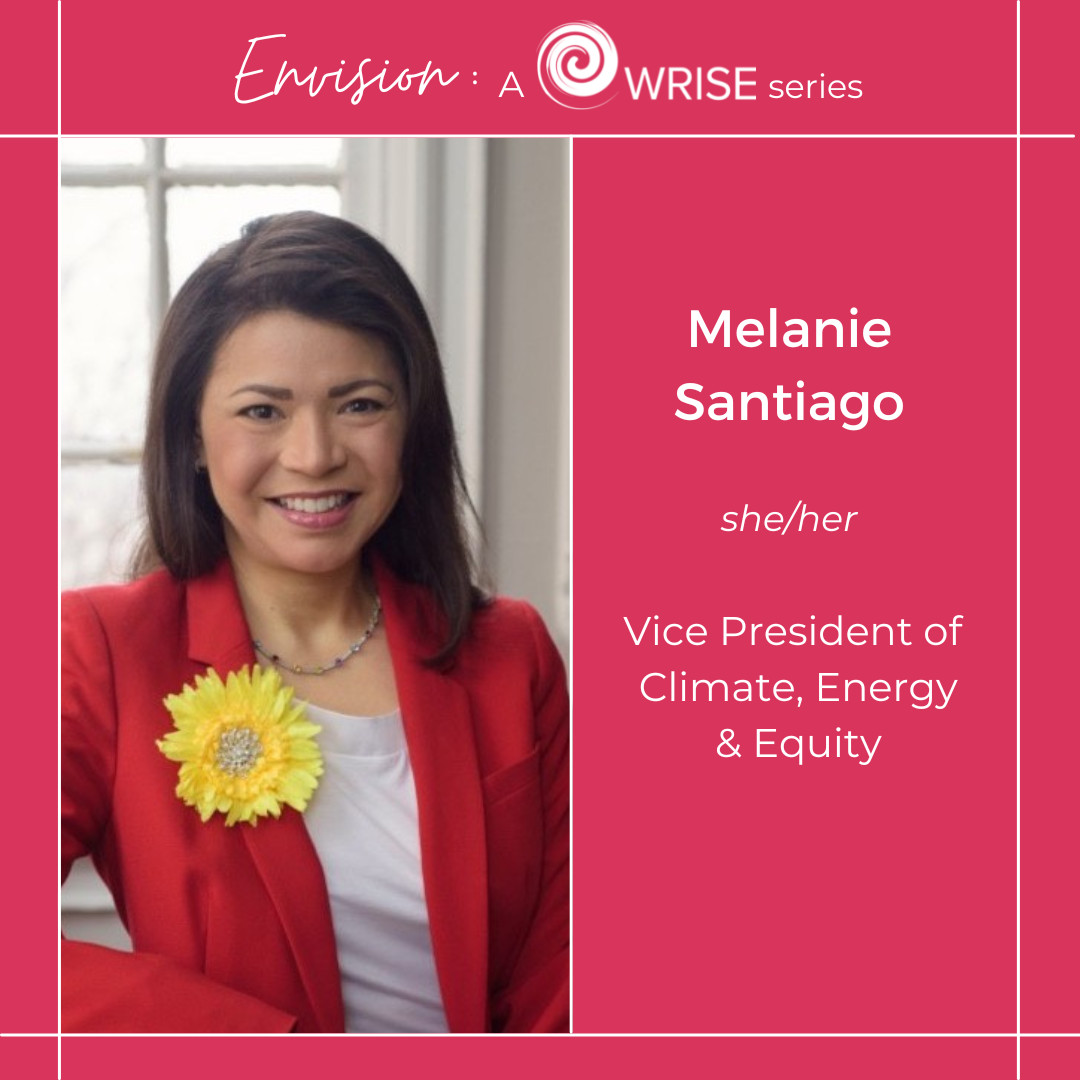 Envisioning Your Path
We asked Melanie about her education, early defining moments, and entering the industry. Essentially, what were the building blocks to get her on track to where she is today?
Growing up, Melanie saw firsthand the negative financial impact of poor energy efficiency on energy vulnerable homes. After graduating from law school, Melanie's interest in energy was furthered while working at Maryland Department of Legislative Services, where she was able to contribute to a report on Maryland's restructured energy market. Ever since, Melanie has dedicated her career to achieving clean energy access and equity.
Envisioning Overcoming Challenges
We asked Melanie about her experiences with adversity – what roadblocks she faced along her path, and how/who helped her to overcome them. 
Melanie faced the challenges of anxiety and burnout in 2020 with the onset of the pandemic, the increased recognition of racially unjust incidents, and the sheer number of natural disasters. In overcoming these struggles and taking her power back, she sat with a therapist, identified her feelings and thoughts, then focused on action items within her control – managing work life balance, prioritizing exciting projects, and practicing grounding techniques.
Envisioning The Future
We asked Melanie what she's looking forward to in the future, young people in renewables she has her eye on, and what advice she'd give to those looking to follow in her footsteps.
Melanie envisions a just, community-centered, regenerative energy future. She finds inspiration in energy justice leaders who are changing the way the clean energy world thinks about the future. She is constantly reminded that equity is not just a "what," it is a "way."