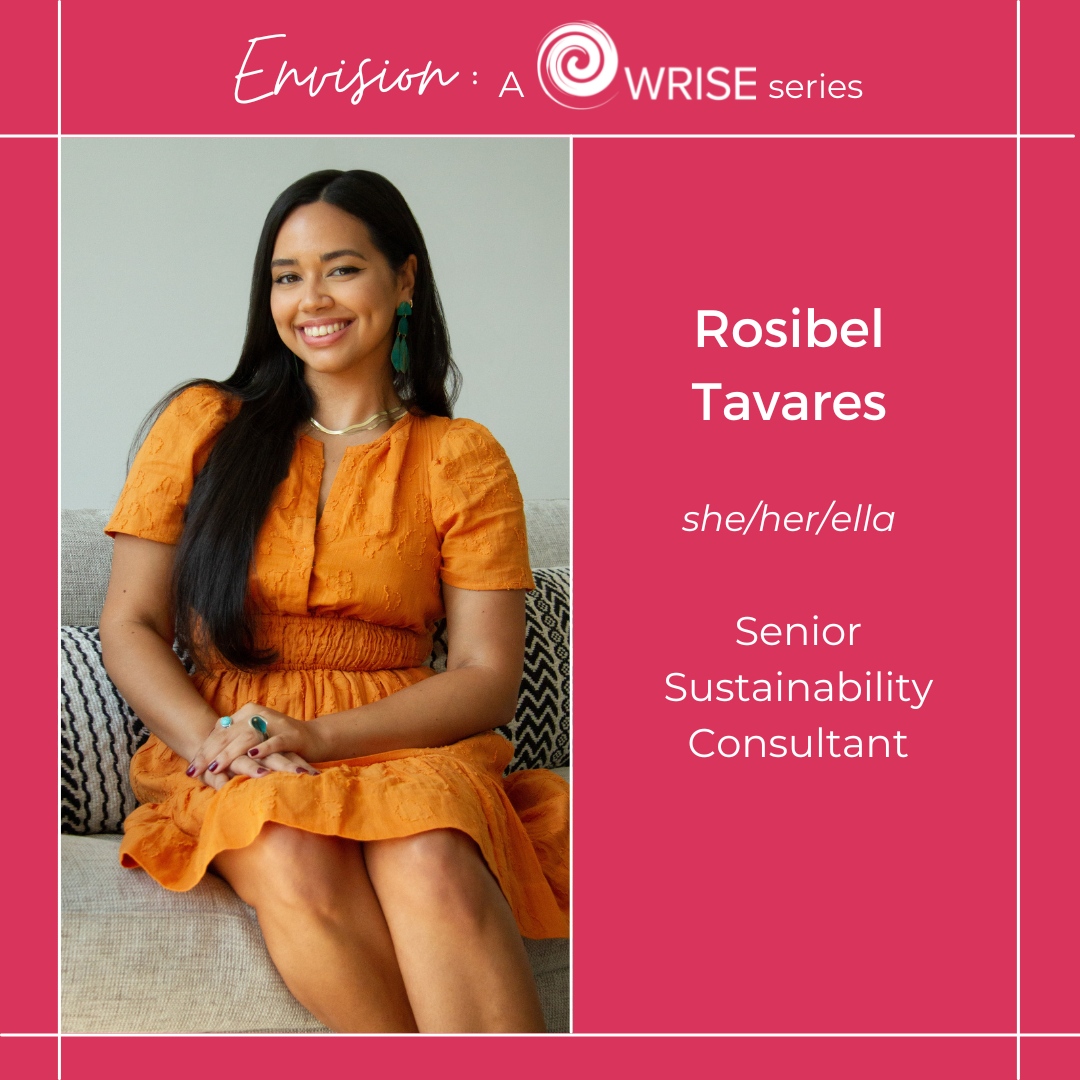 Envisioning Your Path
We asked Rosibel about her education, early defining moments, and entering the industry. Essentially, what were the building blocks to get her on track to where she is today?
"My parents grew up on farms in the valleys of the Dominican Republic, they instilled in my consciously and subconsciously a deep reverence and love for the land. That, coupled with an overwhelming awareness that Climate Change was real and imminent from a young age, led me to pursue a career in sustainability. As I grew up and learned more and more, I yearned not only to protect the land, but to also protect communities that would suffer most with the degradation of our planet. I steeped myself in all that was Environmental and Climate Justice, dedicating my purpose to advocate for people of color, who like with many other issues, would be the ones to feel the greatest and harshest impacts of Climate Change."
Envisioning Overcoming Challenges
We asked Rosibel about her experiences with adversity – what roadblocks she faced along her path, and how/who helped her to overcome them. 
"When I entered the sustainability field, I was shocked at the lack of diversity, especially in a place like NYC where every corner of the world has an enclave. In that early phase of my career, I realized the importance of representation; not just for myself as I strive to grow and expand in this field but for people of color as a whole, who don't have a seat or voice at the table when it comes to decisions and actions on Climate Change that will affect their communities most. That is why I've followed down the footsteps paved by leaders of color in the sustainability field such as Daphany Rose Sanchez, a fellow Latina who strives to create spaces for communities of color in the development and implementation of Climate Change action in NYC."
Envisioning The Future
We asked Rosibel what she's looking forward to in the future, young people in renewables she has her eye on, and what advice she'd give to those looking to follow in her footsteps.
"Representation matters! I hope that by holding space in this field as Dominican woman other young woman of color can see that they can claim space in this field as well. As they enter the field, I would encourage them to always ask for their worth and never diminish themselves, to bring all their cultural and ancestral knowledge to their work as black and indigenous people for centuries were the greatest stewards of the land. Although this field is white male dominated, without the passion and perseverance of woman of color, we will not meet our lofty Climate Change goals."