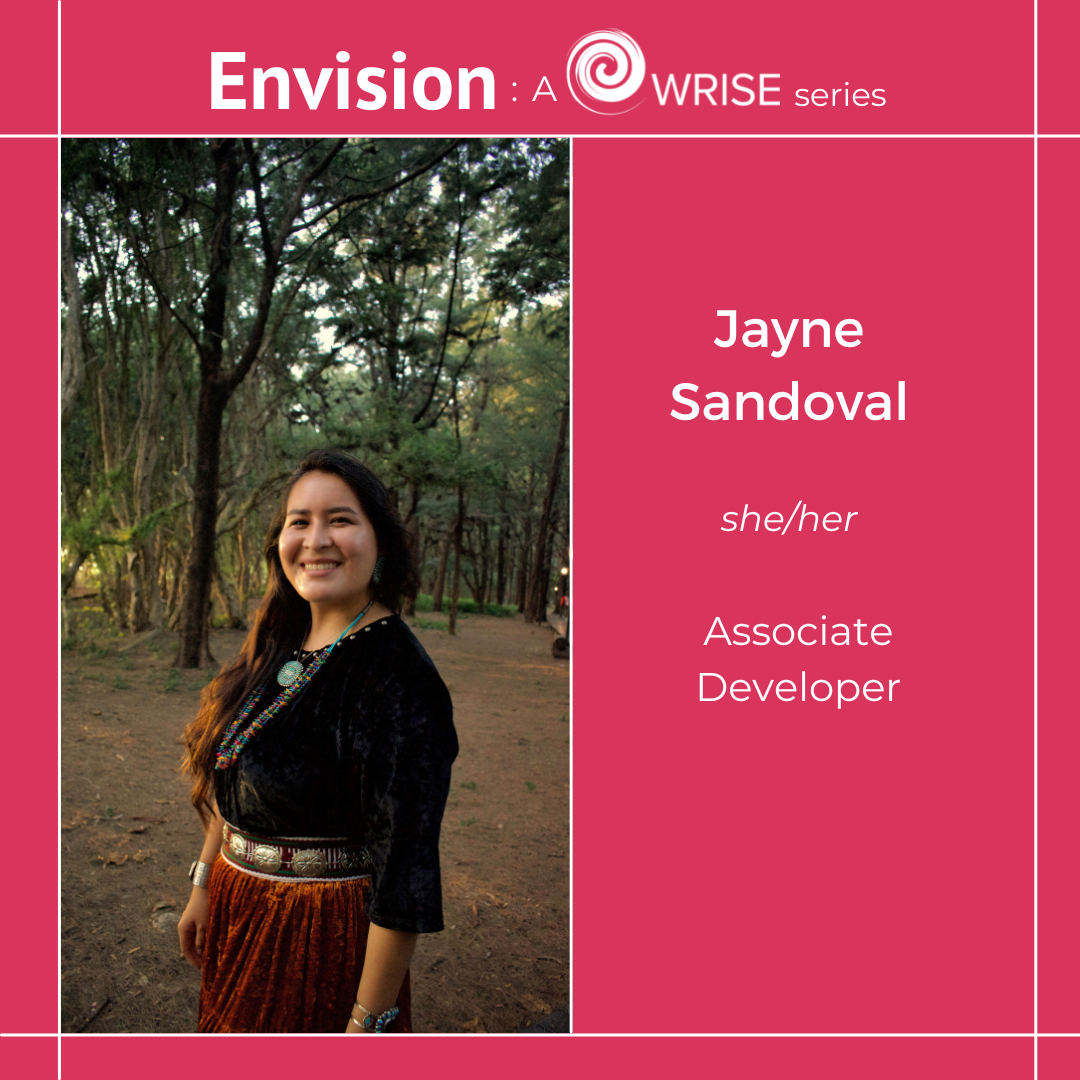 Envisioning Your Path
We asked Jayne about her education, early defining moments, and entering the industry. Essentially, what were the building blocks to get her on track to where she is today?
Jayne comes from a small area on the Navajo reservation in northern Arizona called Ute Pass Valley. The area is filled with rolling hills and juniper trees. This land is where she grounds herself, where she finds peace, breathes in fresh air, and releases tension. Living on the reservation molded her into a person with strong ties to family and the land she grew up on.
Observing the impacts of poverty and global warming in her community compelled her to find sustainable solutions through her majors in Mechanical Engineering and Comparative Cultural Studies, with minors in Chinese and Math. As part of her studies, Jayne traveled to China to further her understanding of different types of environmental issues. The trip inspired her to apply for a Fulbright scholarship to pursue her master's in Energy Engineering in Taiwan. The cross-cultural skills she gained through her travels and education now helps Jayne in her role as an associate developer with AES Clean Energy, where she works with various tribes across the U.S. to implement renewable energy.
Envisioning Overcoming Challenges
We asked Jayne about her experiences with adversity – what roadblocks she faced along her path, and how/who helped her to overcome them. 
In the beginning, Jayne felt overwhelmed in China. One day, she saw a glimpse of powwow attire – it turned out to be fellow Native Americans in China! It was the sign of encouragement she needed to remember that she was exactly where she needed to be. Jayne 's mom and elders in the Navajo community had always advised her to leave and get a quality education, then come and give back to the reservation – but it took this experience in China for her to truly understand.
She found strength in her culture and family, as they reminded her of the community she comes from and the unique perspectives she can share abroad as an indigenous woman in the engineering field. She has viewed every opportunity since as a chance to share the richness and diversity of indigenous communities, and represent a unique part of the United States that has been underrepresented in history.
Envisioning The Future
We asked Jayne what she's looking forward to in the future, young people in renewables she has her eye on, and what advice she'd give to those looking to follow in her footsteps.
Jayne draws on the Chinese proverb, "Be not afraid of going slowly, be afraid only of standing still," as life advice. She wants to remind young people there's no rush – don't be afraid to take your time and ask yourself why you're putting so much pressure on going quickly. It took her 6 years to complete her undergraduate degrees, but without taking the time to truly be present, she might not have had the same experiences that led her back to her community.
She hopes to continue to learn how to help rural indigenous communities with their energy needs, and save our land through renewable energy.