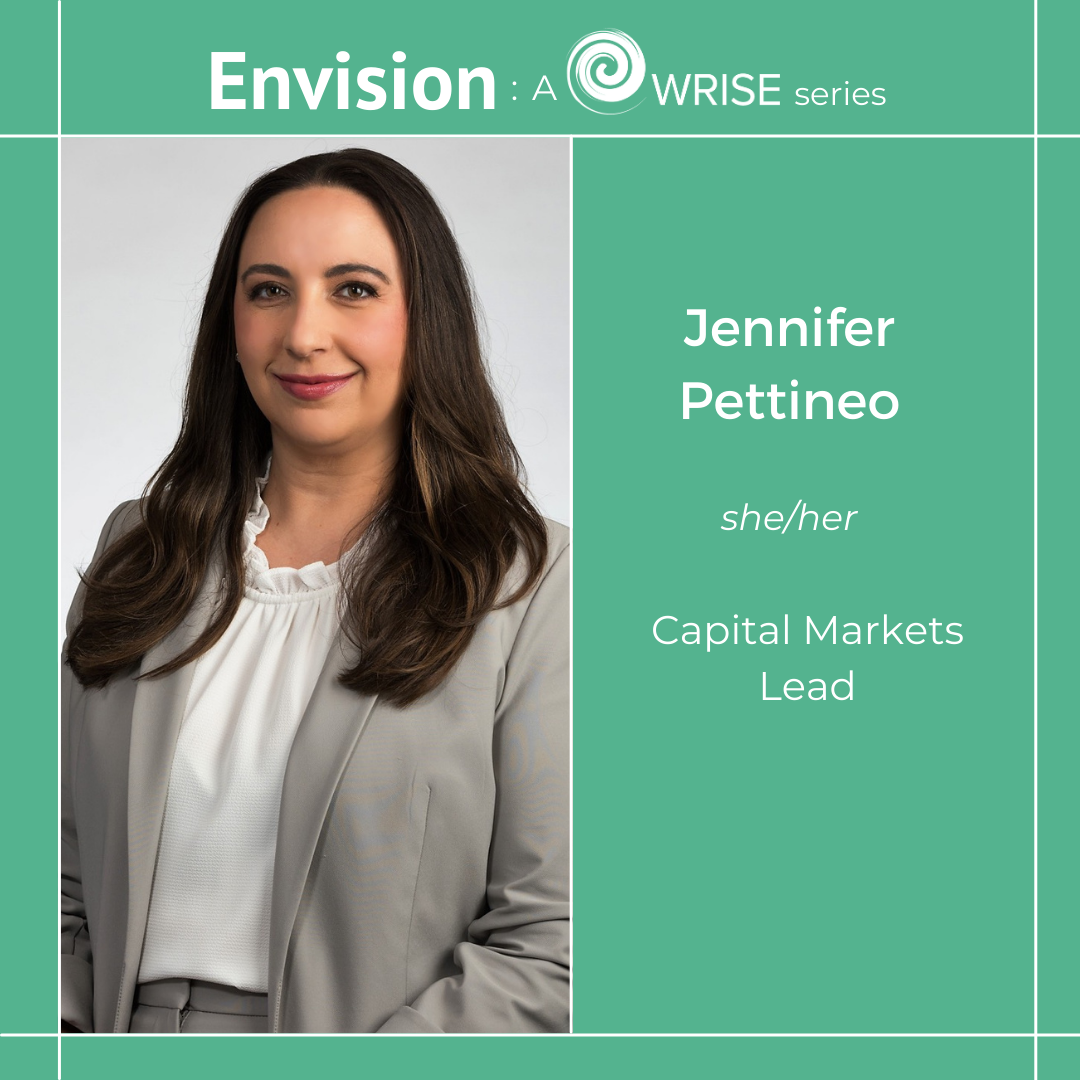 Envisioning Your Path
We asked Jennifer about her education, early defining moments, and entering the industry. Essentially, what were the building blocks to get her on track to where she is today?
I am an attorney by training and spent a large part of my career serving three State of Florida Chief Financial Officers practicing insurance law and regulation. It was in this role that I realized how important a reliable utility infrastructure is to Florida's economy, especially in the wake of natural catastrophes when time is of the essence in repairing homes, businesses, and communities. In 2019, I accepted a position at a solar developer as Senior Counsel, and in 2021, I found my home with EDP Renewables North America Distributed Generation as the team's Capital Markets Lead. In this role, I coordinate with external debt and tax equity counterparties to guide and close financing transactions for the company's nationwide distributed generation and community solar asset portfolio. This is a role I never envisioned for myself, but I very much enjoy being on the commercial side of these transactions, bringing in capital, developing more projects, and ultimately contributing to a more sustainable future.
Envisioning Overcoming Challenges
We asked Jennifer about her experiences with adversity – what roadblocks she faced along her path, and how/who helped her to overcome these challenges. 
I am passionate about energy transition, but that is not the only thing that defines me as a person and contributor to the industry. I am also an LGBTQ+ Hispanic woman and have felt unable to or outright discouraged to bring my true authentic self to the workplace in prior roles. Entering this industry, I felt empowered to change that and sought the guidance of others in the space including one of my mentors, Lila Jaber, who is a former lawyer, regulator, and prominent energy industry leader.
At EDP Renewables, efforts to advance equity, diversity, and inclusion (ED&I) are put into practice, and this is a large reason why I committed to join the company. I am also the co-chair of EDP Renewables' internal PRIDE SynERGy group and am very proud of the work this group is doing to advance internal initiatives – such as advising on and reviewing corporate communications and benefit offerings and taking part in external volunteer and advocacy opportunities in support our community. The work is self-generated by our group with a direct and supportive line to the EDP Renewables North America's leadership team. I have learned so much from the other LGBTQ+ employees at EDP Renewables, and I am so grateful to them for strides we have made and continue to make to advocate for the LGBTQ+ community.
Envisioning The Future
We asked Jennifer what she's looking forward to in the future, young people in renewables she has her eye on, and what advice she'd give to those looking to follow in her footsteps.
I am most looking forward to growth within my organization and continuing my advocacy work in both a professional and personal setting. I also hope to continue my role with the PRIDE SynERGy group and provide mentorship and support to the next generation, especially in the wake of recent discriminatory legislation affecting the human rights of the transgender community.
Financing renewable energy assets and contributing to ED&I leadership at my company was not a planned stop on my career path – in fact, I went to college and majored in Communications before deciding to go to law school to be a litigator. This said, my best advice for the future generation is to breathe into the journey. You do not always know where life will take you, but an attitude of YES! and maintaining an inherent curiosity will move you toward a passion that you may not have set out to pursue.