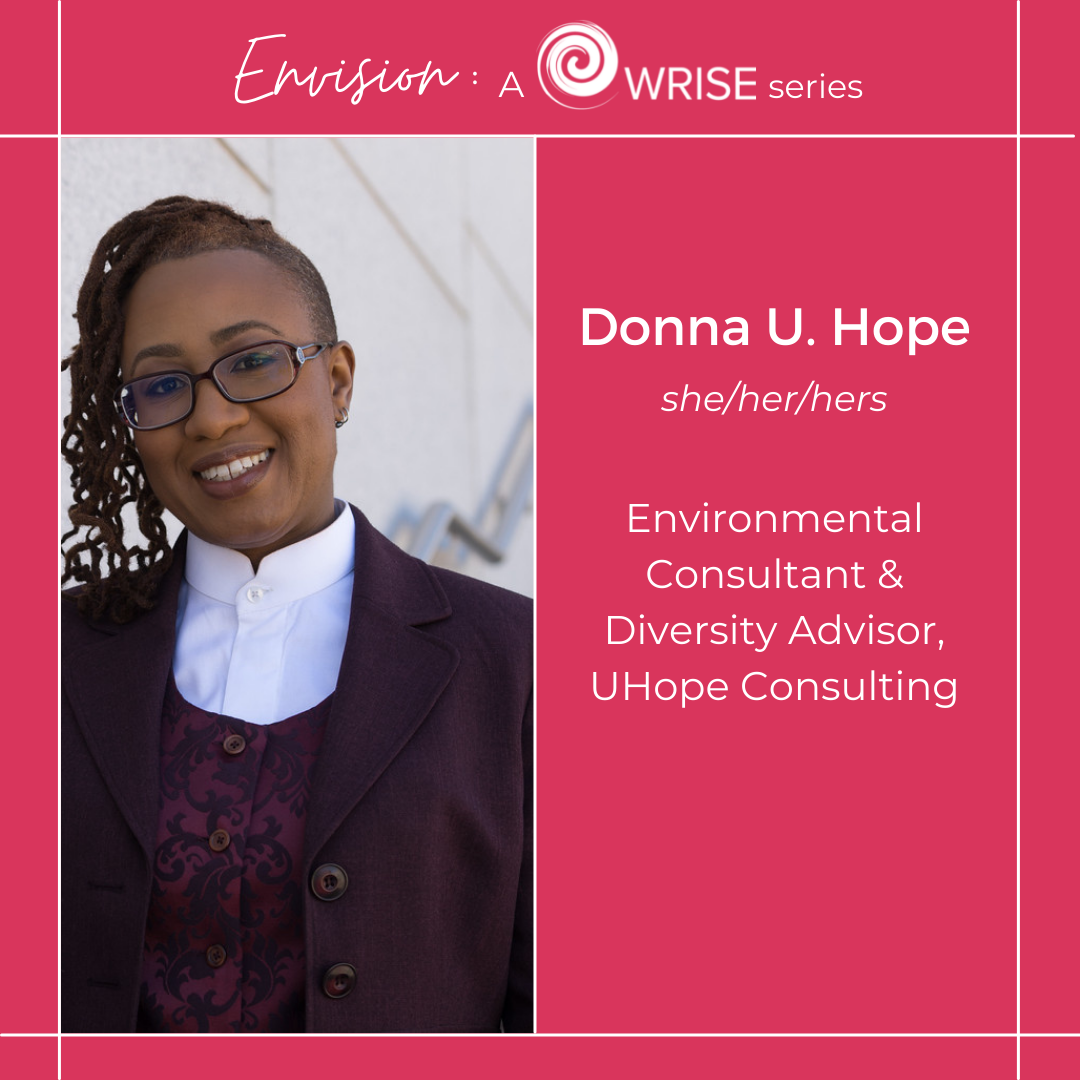 Envisioning Your Path
We asked Donna about her education, early defining moments, and entering the industry. Essentially, what were the building blocks to get her on track to where she is today?
Donna has always been interested in diversity, equity, and inclusion work as well as sustainability work. Part of the influence for her interest in advocacy was cultivated by her mom, who worked as a labor union organizer. She often tagged along to different events her mom organized – one of them was a talk by Dr. Lilia Abron – the first Black woman to earn a PhD in chemical engineering. This experience empowered her to purse a dual degree in engineering herself from Rensselaer Polytechnic Institute and Spelman College.
Envisioning Overcoming Challenges
We asked Donna about her experiences with adversity – what roadblocks she faced along her path, and how/who helped her to overcome them. 
Donna has had her fair share of experience in feeling out of place – as a queer Black woman attending a PWI (predominately white institution), questioning her choice in major as she struggled with certain classes, and later in jobs post-graduation where she was challenged to learn new skillsets – like translating her prior knowledge of engineering to policy decisions.
Envisioning The Future
We asked Donna what she's looking forward to in the future, young people in renewables she has her eye on, and what advice she'd give to those looking to follow in her footsteps.
If Donna could tell those looking to follow in her footsteps in the industry one thing, it would be that you ARE needed. She implores young people to not be discouraged by the lack of diversity and representation in the field, and to know that their experiences and presence add the value needed in this field. 2 young people Donna has her eye on are Destiny Hodges (Founder & Co-Executive Director at Generation Green) and Charles Orgbon III.